USC ANNENBERG INCLUSION INITIATIVE AND UNIVERSAL MUSIC GROUP EXPAND PARTNERSHIP TO ADDRESS DIVERSITY & INCLUSION IN MUSIC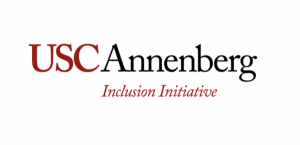 LOS ANGELES, June 26, 2020 – Black artists consistently top the popular music charts, but African-Americans and other people of color are not adequately represented in decision-making roles in the music business. Systemic inequality in leadership positions extends to all aspects of the music industry. In light of renewed and persistent calls for equity across industries, the Annenberg Inclusion Initiative (Annenberg) and Universal Music Group (UMG) are extending their partnership to provide a deeper understanding of how to create change in the music industry.
Over the next several months, the partnership will conduct new research – examining major and independent music companies, labels and publishers, digital platforms, radio and live concert companies as well as artists' teams, focusing on managers, agents, attorneys and publicists – to determine the extent to which men and women of color are excluded from music's leadership ranks. With this information in hand, Annenberg will issue a report, establishing goals and providing recommendations on how the music industry can address these disparities.
"There are currently gaps in access and opportunity for people of color, especially Black executives, in the music business" said Dr. Carmen Lee, an affiliated faculty member with the Annenberg Inclusion Initiative and the lead researcher for the work. "Beyond placing a spotlight on these discrepancies, we must illuminate how the lack of people of color in key roles thwarts inclusion throughout the industry. I am eager to lead the charge, flanked by the Annenberg Inclusion Initiative, and in partnership with Universal Music Group, a company with a proven track record for change."
UMG has established a Task Force for Meaningful Change (TFMC) as a driving force for inclusion and social justice. TFMC works to amplify and expand UMG's current programs, devise new initiatives and support marginalized communities in the ongoing fight for equality, justice and inclusion. Its work is divided into six areas, including: Aid/Charitable Giving; Global; Internal/Institutional Change; Legislative/Public Policy; Partners; and Programming/Curation. Staffed by a group of professionals from across UMG, it is co-chaired by Jeff Harleston (UMG's Executive VP, General Counsel, and Def Jam's Interim Chairman and CEO) and Ethiopia Habtemariam (Motown Records' President & EVP, Capitol Music Group).
TFMC co-Chairs Jeff Harleston and Ethiopia Habtemariam said, "We look forward to our continued work with the Annenberg Inclusion Initiative as we work to advance diversity and inclusion in all corners of the music business. We are committed not only to improving UMG's performance, but also to fostering real and sustainable change across the entire music ecosystem. We know that music can do better and believe that, informed by research and data, change can be most meaningful and constructive."
Extending the UMG and USC Partnership
The project represents a second phase in the partnership between Universal Music Group and the Annenberg Inclusion Initiative. In 2017, the two groups announced a collaboration to support inclusion in music, in which the two explored questions related to the participation of women and women of color specifically in the business. Jody Gerson, Chairman and CEO of Universal Music Publishing Group was named to the Initiative's Advisory Board.
In addition to research, the two organizations have worked together over the last two years to support the efforts of She Is The Music, a non-profit organization founded by Alicia Keys, Gerson, Ann Mincieli, and Samantha Kirby Yoh to increase the number of women working in music across a variety of positions. In January 2020, Annenberg Inclusion Initiative Founder Dr. Stacy L. Smith was named to the founding leadership board of the organization.
Both the Initiative and UMG have a legacy of transformative and impactful engagement in the music business. Combining forces to tackle urgent questions related to racial justice and equity in the recording industry will serve to accelerate change and pave a pathway for talented voices both in the artistic and organizational ranks.
About USC Annenberg Inclusion Initiative
Launched more than 10 years ago by Founder Dr. Stacy L. Smith, the Initiative is globally recognized for its valuable and sought-after researched-solutions to advance equality in entertainment. Dr. Smith and the Annenberg Inclusion Initiative examine gender, race/ethnicity, LGBT status, disability, and age on screen and gender and race/ethnicity behind the camera in cinematic and television content as well as barriers and opportunities facing women and people of color in the entertainment industry. The Annenberg Inclusion Initiative also conducts economic analyses related to diversity and the financial performance of films. In 2015, LA Weekly named Dr. Smith the #1 Most Influential Person in Los Angeles, and she has spoken at multiple high-profile engagements ranging from the TED Women stage to the United Nations. Dr. Smith and the Annenberg Inclusion Initiative have been featured in The New York Times, Los Angeles Times, The Atlantic, Newsweek, The Hollywood Reporter, Variety, and NPR, among others. The Annenberg Inclusion Initiative's research reports include the Comprehensive Annenberg Report on Diversity (CARD), multiple landmark studies with Sundance Institute and Women in Film Los Angeles, and their yearly investigation of on screen and behind the camera roles across more than 1,000 top-grossing films, and an annual report on inclusion in music. The Initiative's work disrupted the music industry, and Dr. Smith served on the Recording Academy Task Force on Diversity and Inclusion. The Annenberg Inclusion Initiative is generously supported by The Annenberg Foundation, The David and Lura Lovell Foundation, Universal Music Group, and other individuals. To learn more, visit http://annenberg.usc.edu/aii or follow on Twitter, Instagram, or on Facebook.