UNIVERSAL MUSIC PUBLISHING GROUP SIGNS CARLY SIMON TO GLOBAL ADMINISTRATION DEAL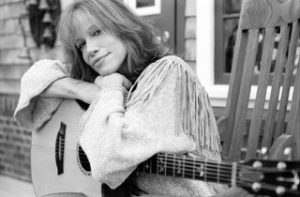 SANTA MONICA, February 8, 2018 – Universal Music Publishing Group (UMPG), a leading global music publishing company, today announced a global administration deal with legendary songwriter-singer Carly Simon. The agreement covers Simon's acclaimed catalog, as well all musical compositions controlled by her publishing companies, C'est Music and Quakenbush Music Ltd.
A Grammy winner and international pop culture icon, Simon's most successful hits include "You're So Vain," "That's the Way I've Always Heard It Should Be," "Anticipation," "The Right Thing To Do," "You Belong To Me," and many more. With "Let the River Run" from the film Working Girl, Simon became the first artist to win a Grammy Award, an Academy Award, and a Golden Globe Award for a song composed, written and performed entirely by a single artist.
UMPG Chairman and CEO Jody Gerson said, "Both as an iconic songwriter and heroine of the heart, Carly has been a huge influence on my life musically. From my generation to my daughter's, her music continues to be a source of inspiration and emotional resonance for people around the world. UMPG is thrilled to welcome her to our world-class family of songwriters. We look forward to creating outstanding opportunities that support her legacy and introduce her songs to new fans worldwide."
Throughout her career, Simon has earned three Grammy Awards, 24 Billboard Hot 100 charting singles, and 28 Billboard Adult Contemporary charting singles. She was inducted into the Songwriters Hall of Fame, Grammy Hall Fame and named to the ASCAP Founders Award, among numerous other prestigious honors.