UNIVERSAL MUSIC PUBLISHING GROUP CELEBRATES NO. 1 MUSIC PUBLISHER RANKING FOR THIRD CONSECUTIVE QUARTER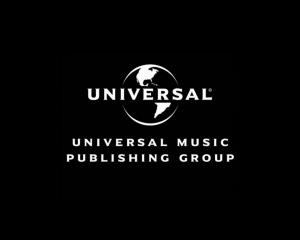 For 4Q22, UMPG Publishes Top Three Songwriters Taylor Swift, Harry Styles, Kid Harpoon; Top Song on Hot 100 "Anti-Hero" by Taylor Swift; and Top Song on Radio Airplay "Bad Habit" by Steve Lacy
 For first time by any publisher since 2014, UMPG holds more than 30% market share on U.S. Hot 100 for three consecutive quarters
SANTA MONICA, March 20, 2023 – Universal Music Publishing Group (UMPG), Universal Music Group's leading, global publisher, today announced the company has ranked No. 1 on Billboard's Publishers Quarterly on the Hot 100 for the third consecutive quarter, which is taken from official Hot 100 chart data. Additionally, the portfolio publisher made history holding more than 30% market share for the past three quarters – a record that has not been achieved by any publisher since 2014.
Recognized globally as a true music publisher and home to the industry's leading songwriters, UMPG publishes the quarter's top three writers across charts. Taylor Swift was named Hot 100 top songwriter with 13 tracks from Midnights on the chart. Harry Styles and Kid Harpoon were named Radio Airplay top songwriters for "As It Was" and other hits from Harry's House. UMPG also publishes both No. 1 songs on the Hot 100 and Radio Airplay this quarter. Taylor Swift's "Anti-Hero" reigned Hot 100, while Steve Lacy's "Bad Habit" led Radio Airplay. UMPG also grew its Radio Airplay market share to nearly 26% — almost 10 percentage points over the next publisher.
Jody Gerson, Chairman and CEO of UMPG, said: "For the third consecutive quarter, we are thrilled to be celebrating the No. 1 Hot 100 ranking on Billboard Publishers Quarterly. Over the past year, UMPG songwriters have amassed unprecedented creative success resulting in a full global takeover. As a true music publisher, UMPG is dedicated to super-serving our songwriters and working closely to develop their careers in invaluable ways. From our earliest signings to major superstars, it is incredibly rewarding to celebrate these sweeping industry accomplishments and I could not be prouder."
Throughout 2022, UMPG has reigned the Hot 100 of Publishers Quarterly. In August, the leading, global publisher took the throne with more than 31% market share, spurred by an 11 percentage-point increase. On the Hot 100 for Q2 and Q3, Harry Styles' global hit "As It Was" was awarded No. 1 Hot 100 song and No. 2 Radio Airplay song, with both rankings holding quarter-over-quarter. In Q3, UMPG held No. 1 Radio Airplay and No. 2 Hot 100 song "About Damn Time" (Lizzo), co-written by UMPG early signing success Blake Slatkin. In Q2, UMPG also held Radio Airplay topper "Big Energy" (Latto).
For Publishers Quarterly top songwriter honors, Q3 Radio Airplay was awarded to UMPG's Styles and Kid Harpoon for "As It Was" and "Late Night Talking." In Q2, UMPG signing Dave Bayley — Glass Animals' lead singer/songwriter/producer — was ranked the No. 1 songwriter on both charts. The GRAMMY Award-nominee has been ranked by Billboard as Number 8 on the Top 100 songwriters of 2021.
In 2022, UMPG represented the biggest names in global music including: Taylor Swift (named IFPI's most consumed global artist in 2022), Bad Bunny (IFPI's most consumed album globally), Harry Styles (most consumed global single "As It Was"), Kendrick Lamar, Rosalia, SZA, The Weeknd, Drake, Steve Lacy, and countless songwriters who penned chart-topping hits — many of whom UMPG signed early in their careers.