UNIVERSAL MUSIC PROMOTES BARAK MOFFITT TO EXECUTIVE VICE PRESIDENT OF CONTENT STRATEGY AND OPERATIONS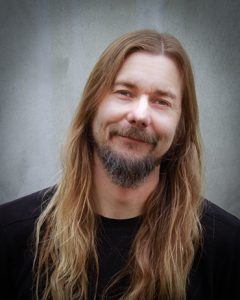 SANTA MONICA, April 21, 2016 – Universal Music Group (UMG), the world leader in music-based entertainment, today announced Barak Moffitt has been promoted to the newly created position of Executive Vice President of Content Strategy and Operations, effective immediately.
Moffitt will be based at the company's headquarters in Santa Monica and report jointly to Boyd Muir, Executive Vice President and Chief Financial Officer, and Executive Vice President Michele Anthony.
In his expanded role, Moffitt will work closely with UMG's label groups and Commercial Services Division to maximize revenue and create new commercial opportunities for audio-visual content across brands, direct-to-consumer experiences, live events, merchandise and licensing. Moffitt will coordinate these efforts across the company's repertoire, talent and renown studio and production facilities.
"Universal Music continues to transform and redefine the role of a modern music company," Muir said. "When we develop, record, produce and market music, we also create valuable images, videos and other related content. In his new role, Barak will coordinate and fully monetize these assets for our artists and labels across our company, as well as help create short and long-form videos, documentaries, behind-the-scenes features and many other exciting forms of audio-visual content for fans to enjoy around the world."
Added Anthony, "Universal Music and our artists are responsible for producing some of the world's most compelling video content, whether that's music videos, concert films or feature documentaries, films and television series. Video is an important storytelling vehicle for reaching passionate fans and working with brands and other partners. With Barak, we are strategically coordinating and harnessing our content production across our label groups to drive the best creative and commercial results for our artists."
"Music consumption is at an all-time high and music fans have more choices than ever to engage with artists and their music," Moffitt said. "At Universal Music, we're focused on finding the best consumer experiences to maximize income for our artists from all the compelling audio-visual content that our artists, labels and studios are continuously creating. I'm thankful to Boyd and Michele for this incredible opportunity."
In addition, Moffitt will continue to oversee UMG Strategic Operations, working across the company's major label groups and studios to maximize the value of core music and audio assets. For many years, Moffitt ran the legendary Capitol Studios and Mastering in Hollywood, where he balanced the studio's iconic heritage with state of the art capabilities, and leveraged the studios as strategic business units for UMG and its artists.
Before joining UMG, Moffitt worked as a senior executive at EMI, where he led major strategic initiatives in rights management, studios and production, music publishing and technology.
About Universal Music Group
Universal Music Group (UMG) is the world leader in music-based entertainment, with a broad array of businesses engaged in recorded music, music publishing, merchandising and audiovisual content in more than 60 countries.  Featuring the most comprehensive catalog of recordings and songs across every musical genre, UMG identifies and develops artists and produces and distributes the most critically acclaimed and commercially successful music in the world.  Committed to artistry, innovation and entrepreneurship, UMG fosters the development of services, platforms and business models in order to broaden artistic and commercial opportunities for our artists and create new experiences for fans.
Universal Music Group is a Vivendi company.  Find out more at: http://www.universalmusic.com.