UNIVERSAL MUSIC GROUP NAMES JAMES MURTAGH-HOPKINS SENIOR DIRECTOR, COMMUNICATIONS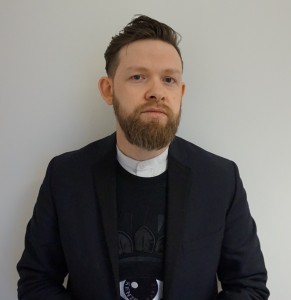 SANTA MONICA, SEPTEMBER 14, 2016 – Universal Music Group (UMG), the world leader in music-based entertainment, announced today that James Murtagh-Hopkins will join the company as Senior Director, Communications, effective September 19.
Murtagh-Hopkins will be based in UMG's London offices and report to Caryn Tomlinson, Senior Vice President, Communications. He will serve as a member of the global team led by Will Tanous, Executive Vice President, Communications and Member of the Executive Management Board. Murtagh-Hopkins will work closely with UMG's management team, labels and operating companies around the world in helping to communicate the company's global business strategy.
In making the announcement, Tanous said, "James brings a deep and varied experience in artist PR and marketing, as well as strategic communications and public affairs. His background is well-suited to the evolving role of communications professionals within our company, and he will be a valuable addition to our team."
"James is an established communications executive, who has worked with some of the biggest names in the industry. I am delighted that he will be bringing his insightful perspective to the team at such a compelling and innovative time for UMG," Tomlinson said.
"The opportunity to join the world's leading music company is a huge privilege. Not only is UMG one of the most revered and trusted brands in global entertainment, but it is also at the forefront of redefining the commercial opportunities available to its incredible roster of artists and businesses," Murtagh-Hopkins said. "I look forward to being a part of such a respected and influential communications team, as they continue to help drive the future growth and international success of UMG."
Murtagh-Hopkins was most recently Director of Communications at UK Music, the umbrella organization that represents the collective interests of the UK's commercial music industry. At UK Music, he was responsible for internal and external communications strategy, industry campaigns and economic sector reporting. He worked closely with industry and Government to promote the interests and global success of British music, while helping highlight areas of public policy in need of legislative change and support.
He brings almost twenty years of publicity and communications experience within the entertainment industry. Prior to UK Music, Murtagh-Hopkins held senior roles at Sony Music, EMI Records, Vector Management and Pulse Films. During his career he has worked with some of the most respected names in entertainment including Bob Dylan, Kings of Leon, LCD Soundsystem, Robbie Williams, AC/DC, Mark Ronson, Spike Jonze and Jack White.
About Universal Music Group
Universal Music Group (UMG) is the world leader in music-based entertainment, with a broad array of businesses engaged in recorded music, music publishing, merchandising and audiovisual content in more than 60 countries. Featuring the most comprehensive catalog of recordings and songs across every musical genre, UMG identifies and develops artists and produces and distributes the most critically acclaimed and commercially successful music in the world. Committed to artistry, innovation and entrepreneurship, UMG fosters the development of services, platforms and business models in order to broaden artistic and commercial opportunities for our artists and create new experiences for fans. Universal Music Group is a Vivendi company. Find out more at: http://www.universalmusic.com