UNIVERSAL MUSIC GROUP APPOINTS OANA RUXANDRA SENIOR VICE PRESIDENT OF DIGITAL STRATEGY AND PARTNERSHIPS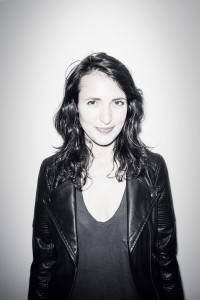 SANTA MONICA, AUGUST 9, 2016 – Universal Music Group (UMG), the world leader in music-based entertainment, appointed Oana Ruxandra to the newly created position of Senior Vice President of Digital Strategy and Partnerships, effective August 29.
Ruxandra will work closely with UMG's senior management team and label leadership to develop digital strategy and implement critical business priorities into the company's partnerships. She will be based in Santa Monica and report to Michael Nash, UMG's Executive Vice President of Digital Strategy.
In making the announcement, Nash said, "At UMG, we are focused on advancing transformational business strategies in close consultation with our labels that serve our artists and promote key relationships that are critical to the evolution of the digital marketplace. With Oana, we're bringing on board a very talented and innovative executive, who will collaborate with our labels and partners to make sure we effectively guide and harness the marketplace's evolution to the benefit of the entire music ecosystem."
"Digital distribution continues to rapidly create new opportunities and open new areas of the world, many for the first time," Ruxandra said. "As a result, more people are listening to more music in more ways than ever before. This is an incredibly exciting time for music, and I'm looking forward to working closely with our labels and partners to ensure the entire value chain profits from this unprecedented access. I'm thrilled to join Michael and the incredible team at Universal Music."
Ruxandra was most recently Vice President of Digital Strategy and Business Development at Warner Music Group. Based in New York, she was responsible for generating, structuring, negotiating, and maintaining strategic partnerships with global partners as well as leading the strategy and analysis team in defining WMG's long-term digital vision. Ruxandra joined Warner Music in 2012 as Director of Digital Strategy and was promoted through the years.
Prior to Warner Music, Ruxandra held a number of positions in finance over a span of seven years, most recently leading quantitative and risk management of the global fixed income desk at BlackRock Inc., the world's largest asset manager.
Ruxandra holds Bachelor of Arts degrees in Economics and Political Science from Columbia University and an MBA from The Wharton School of the University of Pennsylvania.
About Universal Music Group
Universal Music Group (UMG) is the world leader in music-based entertainment, with a broad array of businesses engaged in recorded music, music publishing, merchandising and audiovisual content in more than 60 countries.  Featuring the most comprehensive catalog of recordings and songs across every musical genre, UMG identifies and develops artists and produces and distributes the most critically acclaimed and commercially successful music in the world.  Committed to artistry, innovation and entrepreneurship, UMG fosters the development of services, platforms and business models in order to broaden artistic and commercial opportunities for our artists and create new experiences for fans. Universal Music Group is a Vivendi company. Find out more at: http://www.universalmusic.com.