UNIVERSAL MUSIC APPOINTS ROBERT ZIEGLER EXECUTIVE VICE PRESIDENT OF GLOBAL PHYSICAL OPERATIONS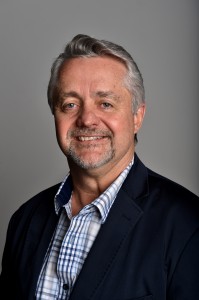 SANTA MONICA, June 7, 2016 – Universal Music Group (UMG), the world leader in music-based entertainment, announced today that veteran home entertainment executive Robert Ziegler has been named Executive Vice President of Global Physical Operations, effective immediately.
In this role, Ziegler will oversee the manufacturing and distribution of all physical products including CDs, DVDs, Blu-Ray discs and vinyl LPs across UMG's operations in more than 60 countries around the world. Ziegler will be based at the company's Santa Monica headquarters and report to Michael Frey, President of  Global Operations and Advanced Media Services.
"At Universal Music, we understand that in our digital age, fans still have a strong demand for physical products, which continue to account for a significant amount of music consumption around the world," Frey said. "With Robert, we're bringing on board an expert with vast experience at managing a global supply chain and providing important products that our consumers demand."
"Universal Music excels at providing fans around the world with the highest-quality experiences," Ziegler said. "It's an honor to join Michael, the company's management team and employees worldwide in continuing to uphold this valuable tradition."
Ziegler brings more than two decades of experience, mostly with various positions at Sony Corp., managing global supply chain, operations, demand and production planning, manufacturing, customer service, distribution and transportation management.
Most recently, Ziegler was President of Global Platform Services at SONY DADC, where he was responsible for managing the strategy, development, and growth in retail operations, credit and cash collections and plan to fulfill services. Before Sony DADC, Ziegler was part of Sony Pictures Home Entertainment, where he was promoted over the years to Senior Vice President of Operations, Americas. In that role, he developed a Global Account Management Team, delivered process improvements, implemented a mentoring program for high potential employees and oversaw the department's long-range strategies regarding direct-to-retail distribution, inventory management, supply chain initiatives, IT systems, financial reporting and forecasting.
About Universal Music Group:
Universal Music Group (UMG) is the world leader in music-based entertainment, with a broad array of businesses engaged in recorded music, music publishing, merchandising and audiovisual content in more than 60 countries.  Featuring the most comprehensive catalog of recordings and songs across every musical genre, UMG identifies and develops artists and produces and distributes the most critically acclaimed and commercially successful music in the world.  Committed to artistry, innovation and entrepreneurship, UMG fosters the development of services, platforms and business models in order to broaden artistic and commercial opportunities for our artists and create new experiences for fans. Universal Music Group is a Vivendi company. Find out more at: http://www.universalmusic.com.