STEPHEN J. DALLAS APPOINTED SENIOR VICE PRESIDENT, BUSINESS & LEGAL AFFAIRS AND DIGITAL BUSINESS DEVELOPMENT AT UNIVERSAL MUSIC PUBLISHING GROUP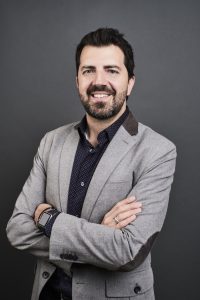 SANTA MONICA, September 5, 2019 – Universal Music Publishing Group (UMPG), a leading global music publishing company, announced today that Stephen J. Dallas has been appointed as Senior Vice President, Business & Legal Affairs and Digital Business Development. Based in Santa Monica, he will report to David Kokakis, Chief Counsel, Business Affairs at UMPG & Digital Rights Management at UMG / UMPG.
In his new role, Dallas is responsible for the negotiation of high-level digital deals both domestically and internationally, including creating and exploring new digital business opportunities globally on behalf of UMPG's songwriters and rights holders. He will also be responsible for helping to expand commercial partnerships, develop and implement digital strategy and policy initiatives for the company including working with industry trade organizations and other industry stakeholders, handling the negotiation and drafting of core publishing deals and oversee coordination of litigation, and managing UMPG's adverse claims team.
Said Kokakis on making the announcement: "Stephen is one of the few executives in the industry who has an in-depth knowledge of the digital marketplace and the art of deal making in that space. That expertise, together with his years of work with litigation and transactional music publishing matters, makes him a unique executive whose diverse skill set is a perfect fit for UMPG. We are fortunate to have him on our team."
Said Dallas: "The music business is at a pivotal moment in time. In today's digital economy, the opportunities are seemingly endless for promoting the value of our songwriters and their creative wares. It is a true privilege to work with the exceptional UMPG team here in Santa Monica and around the world. I'm grateful to David for having the confidence in my ability to help create, and make, opportunities into realities for our songwriters and rightsholders."
Previously, Dallas served as Vice President, Digital Legal Affairs & Business Development at Warner/Chappell Music, Inc. In this position, he was responsible for landmark deals with global digital service providers including Apple Music, YouTube, Google Play, Amazon, Spotify, Facebook, SoundCloud, Pandora and Genius. Prior, he served at EMI Music Publishing as Vice President, Legal & Business Affairs where he handled commercial agreements and oversaw company litigations.
Dallas has an accomplished legal track record, having worked at firms Thelen, Reid & Priest, LLP, and Weil, Gotshal & Manges LLP. He holds a J.D. from New York Law School. During law school, he served as a judicial intern for United States District Court Judge Harold Baer, Jr., and New York State Supreme Court, Commercial Division Senior Justice Charles E. Ramos.