REPUBLIC RECORDS WELCOMES LANCE TURNER AS SVP OF MARKETING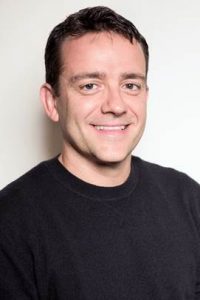 NEW YORK, February 15, 2017 – Republic Records welcomes Lance Turner as SVP of Marketing—as announced today by Executive Vice President and General Manager Jim Roppo.
Based in the company's Los Angeles office, Mr. Turner will oversee marketing for acts across the entire roster of Republic Records such as James Bay, Florence + The Machine, Of Monsters & Men, The Avett Brothers, Jack Johnson, Lord Huron, Black Veil Brides, and more in addition to driving marketing initiatives across Republic's industry-leading film and television soundtrack business. He will be the label's very first West Coast SVP of Marketing.
About his addition to the team, Mr. Roppo commented, "Lance is a forward-thinking executive and vast marketing mind with roots in the worlds of music and technology. As a result of that diverse experience and background, his ability to navigate the modern landscape is unparalleled. This new presence on the West Coast will not only foster the success of our artists, but also super serve the label's continued expansion and growth in L.A. under Lance's purview."
"Watching from the outside, Republic has always had a different vision," adds Mr. Turner. "There are many reasons why it's the number one label in the business. I've always been impressed by their exemplary executive team from whom I expect to learn a great deal. I'm very excited to work with Jim, Monte and Avery Lipman. I love being a marketing executive at a record company, and this is the best label I could ever dream of joining."
Mr. Turner most recently served as Twitter's Head of Music Talent for three years. Prior to that, he worked at Capitol Records in marketing for over a decade. He graduated from the University of Michigan with a Master's Degree, and also interned at Republic Records—bringing Mr. Turner's career full circle.