REPUBLIC RECORDS PROMOTES GARY SPANGLER TO EXECUTIVE VICE PRESIDENT, PROMOTION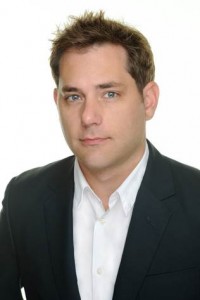 New York, NY, May 9, 2016 – Republic Records promotes Gary Spangler to Executive Vice President, Promotion effective immediately—as announced today by President of The Republic Group, Charlie Walk.
Based in New York, Mr. Spangler will continue to oversee all of the label's promotion efforts across multiple formats, guiding the team and consistently breaking new superstars.
Regarding the promotion, Mr. Walk comments, "When I came to Republic Records it was clear that Gary had major potential in his thinking and strategic approach to promotion. Three years later, he has become the clear leader in his field bringing world class execution, and consistently dominating the charts."
"I'm truly grateful to Monte, Avery and Charlie for nurturing and empowering me over the years. Together, we're building the most dynamic and forward-thinking promotion department in the industry. I look forward to furthering the legacy of Republic and continuing to work hand-in-hand with our great artists," says Spangler.
Mr. Spangler joined the Republic Records team in 2006 as VP, Crossover Promotion before moving to Senior VP, Promotion and Operations during 2012. Over the past decade, he has driven successful campaigns for a myriad of artists, ranging from Ariana Grande, Drake, The Weeknd, Lil Wayne, Nicki Minaj and Taylor Swift to James Bay, Hailee Steinfeld, DNCE, and many more. In 2014, he took on the additional responsibility of contributing to the promotion campaigns for Island Records artists such as Demi Lovato, Nick Jonas, Tove Lo, Fall Out Boy, and Shawn Mendes.
In 2015, Billboard recognized his efforts, placing him in their prestigious "40 Under 40" feature.
Prior to Republic Records, he served as Senior VP of Promotion at Lawman Promotion following his entry into the business at KYLD Radio in San Francisco. Mr. Spangler is based at the company's New York headquarters.
About Republic Records
A division of Universal Music Group, the world's leading music company, Republic is home to an all-star roster of multi-platinum, award-winning legends and superstar artists such as Ariana Grande, Black Sabbath, Florence + the Machine, Gotye, James Blake, James Bay, John Mellencamp, Keith Richards, Nickelback, Of Monsters and Men, Seth MacFarlane, The Weeknd, Zendaya, among many others. Founded by brothers and chief executives Monte and Avery Lipman, it is also comprised of innovative business ventures including American Recordings (The Avett Brothers), Brushfire (Jack Johnson), Cash Money (Lil Wayne, Drake, Nicki Minaj), John Varvatos Records (Zac Brown Band), Lava Records (Jessie J, Lorde), Monkeywrench (Pearl Jam), Casablanca Records (Stromae, Tïesto), NBC's The Voice, School Boy Records (PSY, Sheppard), among others. In addition, Republic maintains a long-standing strategic alliance with country powerhouse Big Machine Label Group which is comprised of Big Machine Records (Taylor Swift, Tim McGraw, Florida Georgia Line) and Dot Records (Maddie + Tae).