LOGIC SIGNS WITH UNIVERSAL MUSIC PUBLISHING GROUP FOR EXCLUSIVE GLOBAL ADMINISTRATION OF SONG CATALOG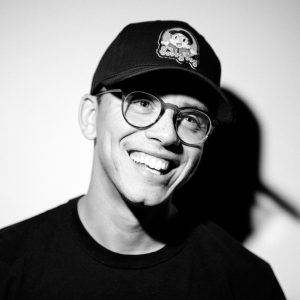 SANTA MONICA, May 21, 2019 – Universal Music Publishing Group (UMPG), a leading, global music publisher, today announced that multiplatinum, Grammy-nominated artist Logic (aka Bobby Hall) has been signed to an exclusive, worldwide administration deal.
A prolific songwriter/artist/producer, Logic (Def Jam) has amassed billions of streams and sold over five million albums. His acclaimed catalog spans four albums and seven mixtapes, including No. 1 hit album Everybody and four other Top 10 albums: debut Under Pressure (2014); The Incredible True Story (2015); Bobby Tarantino II (2018); and YSIV (2018). Logic's landmark, global single "1­-800-­273-­8255" National Suicide Prevention Lifeline (featuring Alessia Cara and Khalid) was Grammy-nominated for Song of the Year and is certified 5x platinum. He also co-penned his RIAA Platinum songs "Sucker for Pain" (triple Platinum), "Everybody" and "Everyday", as well as numerous Gold-certified songs including "Black Spiderman", "Bobby Tarantino II", "Midnight", "44 More", "44 Bars" and more.
Most recently, Logic released his newest album 'Confessions of a Dangerous Mind' which debuted at No. 1 on Billboard's Top 200. Single "Homicide" with Eminem previously debuted at No. 1 on Spotify U.S. charts and amassed more than 30 million streams in one week. The studio album's title track, "Confessions of a Dangerous Mind", has earned more than 20 million streams and 10 million collective video views. This fall, Logic will kick off "The Confessions of a Dangerous Mind Tour" in North America, visiting 26 cities including Portland, Los Angeles, Miami, Atlanta, Toronto, Brooklyn, Chicago and more.
Said Logic: "I'm truly excited to begin my new creative partnership with UMPG. My conversations with Jody Gerson, David Gray, and those who I have met thus far have been inspiring and I know they will be a fantastic help to bringing my creative visions to life."
"Logic is a supremely creative artist and songwriter with a tremendous work ethic. From his earliest days creating mixtapes, he's grown into a superstar who has conquered writing, rapping, singing, producing and beyond," said David Gray, UMPG Executive Vice President / Head of West Coast A&R. "Logic is at the top of his game and only going up. The UMPG team looks forward to delivering outstanding opportunities in support of his incredible music."
Logic first burst into the music scene through a series of mixtapes including Young, Broke, and Infamous (2010); Young Sinatra (2011); Young Sinatra: Undeniable (2012); and Young Sinatra: Welcome to Forever (2013) – which garnered millions of downloads and streams. Overlapping with his studio albums, he has continued to create hugely successful mixtapes including Bobby Tarantino (2016, with the RIAA gold "Flexicution") and Bobby Tarantino II (2018).
In April 2019, Logic became the first rapper to be a New York Times No. 1 bestselling author with his novel 'Supermarket' topping the Paperback Fiction list. The book was accompanied by its namesake soundtrack full album which debuted in the Top 10 of Billboard's Alternative Album chart.