LATRICE BURNETTE APPOINTED EXECUTIVE VICE PRESIDENT/GENERAL MANAGER, ISLAND RECORDS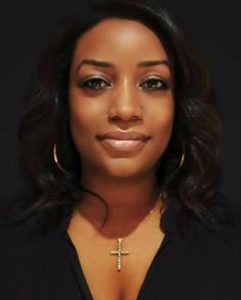 NEW YORK, September 27, 2018 — Island Records today announced LaTrice Burnette, an accomplished marketing, artist development and digital business executive, has been appointed Executive Vice President and General Manager, joining the iconic label's senior management team.  Burnette, who will be based in New York, will work across the label's artist roster and report directly to Darcus Beese, President of Island Records.
"Success isn't always about the roster, it's also about the staff," Darcus said. "When I had the opportunity to meet with LaTrice and discuss my vision and her ambition, it was crystal clear that LaTrice is the future of the new generation of Island Records. She will be an invaluable new member of the senior team. With LaTrice and Eric Wong I believe we have the best executive team in the business."
"I am absolutely thrilled to join the family at Island Records, a label rich in culture and a place where true artistry, artist development and most of all, music, reign supreme," Burnette said. "Music is my first love and I'm looking forward to working with Darcus, Eric Wong and the incredible staff to advance the careers of our super talented and diverse roster of artists. I'm excited to dive into Island's culture and continue to open up the roster to hip-hop, urban and R&B genres. I'm so thankful for this incredible opportunity."
Burnette joins the Island family after eight years at Epic Records, most recently as Senior Vice President of Marketing, where among her many achievements she was instrumental in the record-setting album release strategy that resulted in Future becoming the first artist in the 60 year history of the Billboard 200 to have two different back to back albums debut at No. 1.  Burnette also spearheaded marketing campaigns for DJ Khaled, Travis Scott, Yo Gotti, Nick Grant, Bobby Shmurda, Blac Youngsta, Ciara, Diddy, and more. Burnette was named to Billboard's 2017 40 Under 40 of music's top young power players list.
The Brooklyn native began her career in the music industry at Roc-A-Fella Records in 1999 while attending Pace University. Burnette focused on strategic digital campaigns working with JAY Z, Damon Dash & Kareem "Biggs" Burke, Memphis Bleek, The Young Gunz, Freeway, Cam'ron, Juelz Santana, The Diplomats and more. Burnette also worked at Atlantic Records, where she spearheaded cutting edge digital marketing campaigns for the entire urban roster including T.I., B.o.B, Lil' Kim, Lupe Fiasco, Twista, Fat Joe, Sean Paul, Trick Daddy, Trina, as well as for labels including Asylum Records (Paul Wall, Mike Jones, etc.) and Bad Boy Records (Diddy, Danity Kane, Yung Joc, etc.).  She honed her product management skills while overseeing the marketing strategies for Flo Rida, B.o.B, Lupe Fiasco, Pleasure P and Jaheim, among others. Teen People Magazine recognized Burnette's work at Roc-A-Fella and highlighted her in their "Who Wants To Be a Music Mogul" feature, alongside Juelz Santana.