Condé Nast and Universal Music Group Partner to Expand Video Reach for Advertisers
New product, Condé Nast Certified Video Plus, extends advertising opportunities across both companies' premium video inventory
Partnership will expand to include co-branded content and experiences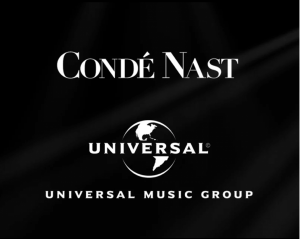 NEW YORK, August 3, 2021 – Today Condé Nast and Universal Music Group (UMG), the world leader in music-based entertainment, announced a new partnership that will create opportunities for advertisers to connect with the reach, access and influence of both companies.
Condé Nast Certified Video offers marketers the ability to run in-stream advertisements across Condé Nast's portfolio of premium video content. Now, with Condé Nast Certified Video Plus (CNCV+), advertisers will have additional reach against premium content outside of its video network. The partnership gives advertisers access to both Condé Nast and UMG's diverse global digital audiences through one unified offering.
"Our storytelling has long been fueled by the level of access we have to the artists who are shaping culture," said Craig Kostelic, chief business officer, U.S. advertising revenue and head of global advertising solutions. "By joining forces with UMG, we have an incredible opportunity to not only bring our partners the largest, most valuable audiences in a premium video environment, but to curate ad experiences that take full advantage of our combined influence."
This is the first element of an omni-channel partnership between the companies that will expand to include content and experiences.
"We're proud to partner with Cond​​é Nast for the launch of Condé Nast Video Plus and continue to build culturally significant content for fans around the world," said Richard Yaffa, Global Head of Universal Music for Brands. "Universal Music is home to the world's most impactful artists and songwriters who have a rich legacy of being the storytellers for their generations. We are constantly looking for new opportunities for fans to experience, connect with and discover our artists, songwriters and renowned catalogue of music and audio-visual content."
About Universal Music Group
Universal Music Group (UMG) is the world leader in music-based entertainment, with a broad array of businesses engaged in recorded music, music publishing, merchandising and audiovisual content in more than 60 countries. Featuring the most comprehensive catalog of recordings and songs across every musical genre, UMG identifies and develops artists and produces and distributes the most critically acclaimed and commercially successful music in the world. Committed to artistry, innovation and entrepreneurship, UMG fosters the development of services, platforms and business models in order to broaden artistic and commercial opportunities for our artists and create new experiences for fans. Universal Music Group is a Vivendi company.
About Condé Nast
Condé Nast is a global media company, home to iconic brands including Vogue, The New Yorker, GQ, Glamour, AD, Vanity Fair and Wired, among many others. The company's award-winning content reaches 72 million consumers in print, 442 million in digital and 452 million across social platforms, and generates more than 1 billion video views each month. The company is headquartered in New York and London, and operates in 32 markets worldwide including China, France, Germany, India, Italy, Japan, Mexico and Latin America, Russia, Spain, Taiwan, the U.K. and the U.S., with local license partners across the globe. Launched in 2011, Condé Nast Entertainment is an award-winning production and distribution studio that creates programming across film, television, social and digital video and virtual reality. IG@condenast  Twitter@condenast