BERTIL DAVID NAMED MANAGING DIRECTOR OF FRANCE FOR UNIVERSAL MUSIC PUBLISHING GROUP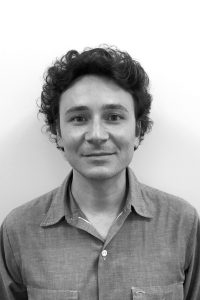 SANTA MONICA and PARIS, July 28, 2016 – Universal Music Publishing Group (UMPG), a global leader in music publishing, announced today that Bertil David, a highly-experienced music executive with a long track record of signing and developing successful songwriters, has been appointed Managing Director of France, effective immediately. He succeeds Jean-Philippe Allard who has led UMPG France since 2007.
David joined Universal in 2013 and previously served as Head of A&R and Synch at UMPG France. In his new role, David reports to Jody Gerson, Chairman and CEO of UMPG, and Olivier Nusse, CEO of Universal Music France. He will continue to be based in Paris.
In making the announcement, Gerson said, "Over the past few years, we've been focused on empowering creative executives and putting songwriters at the center of everything we do. With a background in A&R and successful track record of signing and developing some of France's best songwriters, appointing Bertil to this leadership role is a perfect fit for our strategy and vision."
Gerson continued, "On behalf of all us at Universal Music Publishing, I want to thank Jean-Philippe for his years of service and dedication to our songwriters, and for building UMPG France to its highest levels of success. We wish him only the best."
Nusse added, "Bertil has earned an excellent reputation as a successful A&R executive on both the publishing and recorded music sides of the business.  His track record at Universal has been outstanding, and his progressive vision for music makes him the ideal executive to lead our publishing efforts in France. I look forward to working closely with Jody and Bertil as we drive projects together, offering our artists the best resources in France and globally."
"Having worked in A&R for most of my career, and more recently as head of both the A&R and Synch departments at UMP France, I am honored that Jody and Olivier offered me the opportunity to work with them in leading Universal Music Publishing France," said David. "I'm delighted to be part of this creative leadership, working alongside the exceptional French team. I would like to thank both Jody and Olivier for their confidence in me."
In a career spanning more than two decades, David has signed artists including Saian Supa Crew, Henri Salvador, Camille, Rose, Ours, Feu! Chatterton, Paradis, Juliette Armanet, and Gauvain Sers, among others.
Prior to joining UMPG, David served as Managing Director of Source, a label of Virgin/EMI in Paris, as well as in roles at EMI Music Publishing and BMG, where he formed a record label.
About Universal Music Publishing Group
Universal Music Publishing Group (UMPG) is a leading global music publisher with 43 offices in 36 countries. UMPG represents music in every genre from some of the world's most important songwriters and catalogs. These include ABBA, Adele, A Great Big World, Jhené Aiko, Alabama Shakes, Axwell & Ingrosso, Bastille, Beach Boys, Beastie Boys, Irving Berlin, Leonard Bernstein, Jeff Bhasker, Justin Bieber, Chris Brown, Mariah Carey, The Clash, Coldplay, J.Cole, Elvis Costello, Miley Cyrus, Jason Derulo, Neil Diamond, Disclosure, Danny Elfman, Eminem, Gloria and Emilio Estefan, Florence + the Machine, Future, Martin Garrix, Selena Gomez, Ariana Grande, Al Green, Haim, Halsey, Emile Haynie, Jimi Hendrix, Kacy Hill, Sam Hunt, Imagine Dragons, Demi Lovato, Carly Rae Jepsen, Billy Joel, Elton John/Bernie Taupin, Tobias Jesso Jr., Joe Jonas, Nick Jonas, the Mamas and Papas, Pearl Jam, Linkin Park, Steve Mac, Post Malone, Maroon 5, Shawn Mendes, Metallica, Miguel, Nicki Minaj, Mumford & Sons, Jimmy Napes, R. City, Randy Newman, Red Hot Chili Peppers, New Order, Ne-Yo, Steve Perry, Otis Redding, R.E.M., Carole Bayer Sager, Gustavo Santaolalla, Sex Pistols, Paul Simon, Britney Spears, Stax (East Memphis Music), Swedish House Mafia, Justin Timberlake, U2, Keith Urban, Diane Warren, Andrew Lloyd Webber, Jack White, Zedd and many more.