10:22PM FORMS KINGSHIP, THE FIRST-EVER GROUP CONSISTING OF NFT CHARACTERS FROM BORED APE YACHT CLUB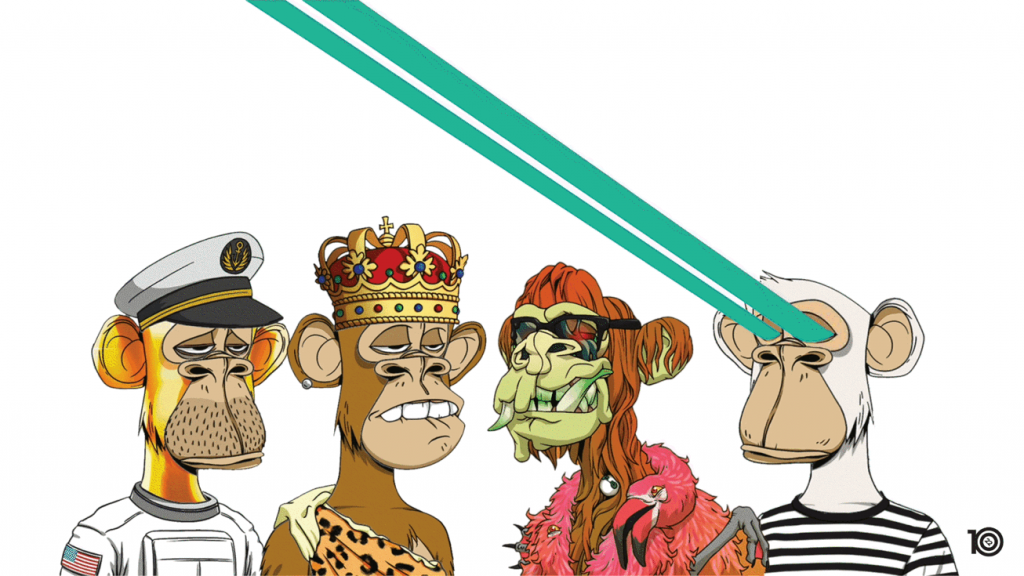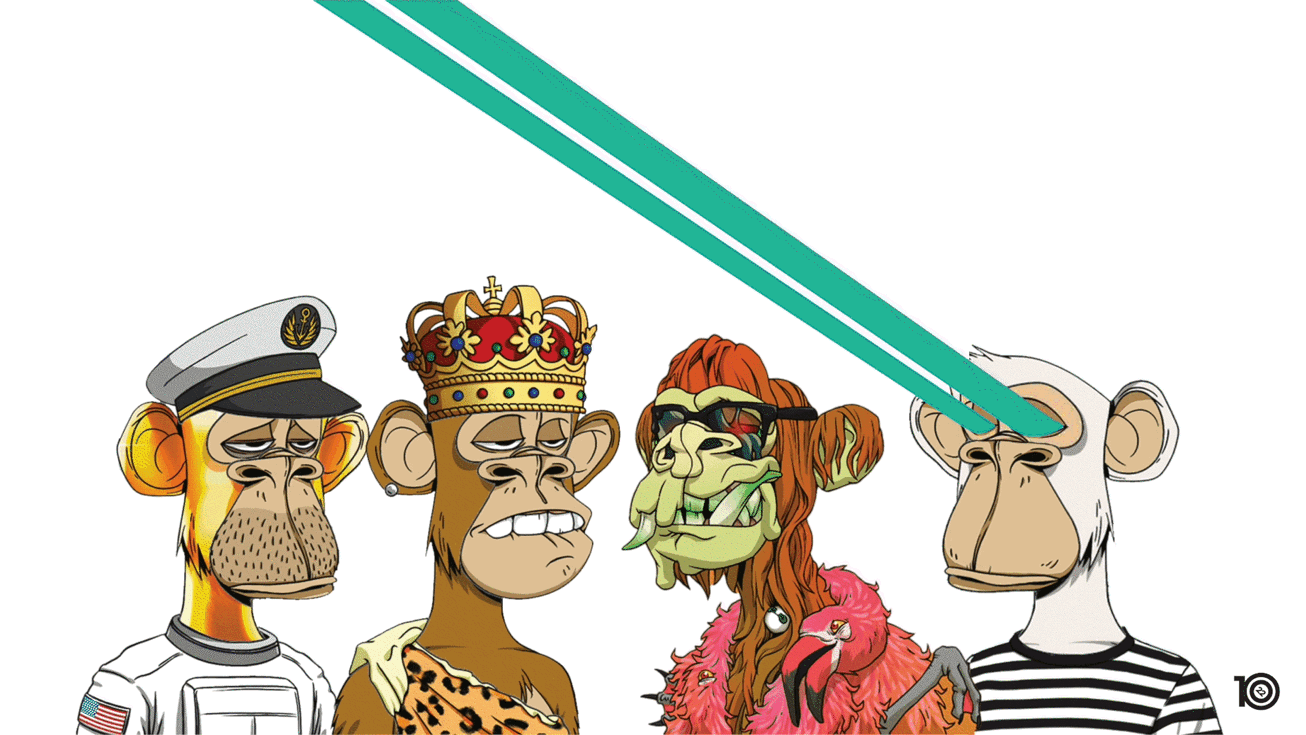 Metaverse Group features rare Golden Fur and Bluebeam Apes
SANTA MONICA, November 11, 2021 — 10:22PM, a next-gen Web3 label that discovers and develops artists, intellectual property, brands and digital creators, today announced the formation of KINGSHIP, a group consisting of four characters from the Bored Ape Yacht Club, one of the most successful non-fungible token (NFT) projects of all time.
KINGSHIP was formed by 10:22PM founder Celine Joshua, who engineered the landmark, first-ever exclusive agreement to create a metaverse group. With KINGSHIP, 10:22PM will guide the group in developing and releasing new music, NFTs, community-based products, activations and experiences in the metaverse, and kick off a new generation of artist, fan and community engagement. Bored Ape and Mutant owners will additionally have early access to all KINGSHIP NFTs, experiences and narrative selection.
Jimmy McNeils, a leading NFT collector and enthusiast who is also known as j1mmy.eth, is furnishing the Apes in KINGSHIP, which consists of a Mutant Ape and three Bored Ape characters, including rare Golden Fur and Bluebeam Apes.
The Bored Ape Yacht Club minted 10,000 unique NFT in April 2021, providing NFT collectors with 100 percent of the monetization rights of the characters. Once the Bored Apes sold out, the creators of Bored Ape Yacht Club launched Mutant Ape Yacht Club, a collection of 20,000 mutant versions of the original apes, in August 2021.
In making the announcement, Celine Joshua, founder of 10:22PM, said, "Creating KINGSHIP has been incredibly fun and imaginative. I started 10:22PM to push the boundaries of innovation in the music industry and with KINGSHIP, we're literally inventing what's possible in real time. Just as we would with any artist or creator, my team and I will work with KINGSHIP to sharpen their vision and develop their unique sound. Each member of the group has their own story and personality that influences and contributes to KINGSHIP's overall narrative. Through music and events across the metaverse, we will bring the Apes in KINGSHIP to life by building communities and utility, and entertaining audiences around the world."
McNeils said, "This deal is a leading example of how powerful commercial rights are for collectible NFT projects and their collectors. I'm incredibly excited to explore this new area of NFT ownership with Celine Joshua and 10:22!"
About 10:22PM
As Universal Music Group's next-gen label, 10:22PM has been discovering, developing and empowering artists, digital creators and brands since 2018. Providing innovative framework with a team of industry endemics, 10:22PM enables boundary-pushing talent to operate as fast and fluidly as the space requires. Through utilizing new technology and platforms, alongside first-of-a-kind strategies and execution, 10:22PM keeps its talent & IP at the forefront of entertainment and commerce. Leading the charge towards a Web3 future, sitting at the intersection of music, gaming, NFTs, Blockchain and the Metaverse.