WILLIAM HSIEH APPOINTED MANAGING DIRECTOR OF UNIVERSAL MUSIC TAIWAN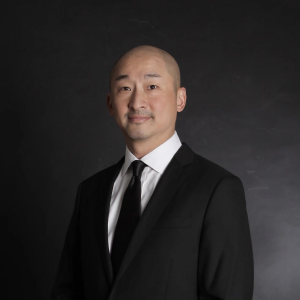 BEIJING, September 28, 2023 – Universal Music Greater China (UMGC), a division of Universal Music Group (UMG), the world leader in music-based entertainment, today announced the appointment of seasoned industry executive William Hsieh as Managing Director of Universal Music Taiwan, and Senior Vice President of UMGC, effective immediately. William Hsieh will be based in Taipei and will report directly to Timothy Xu, Chairman and CEO of Universal Music Greater China.
Boasting a diverse career spanning across music, sports, and gaming sectors, William joins UMG from Fiture, China's leading interactive fitness tech firm, where he served as Vice President, Content. Prior to that, he was Group Vice President for Space Cycle, a boutique wellness studio chain that uniquely integrates music, community, and technology, where he acted as General Manager of Digital & Corporate Development. Additionally, he undertook a pivotal role as the Head of Regional Operations & Strategy at Electronic Arts Asia.
William's journey in the music industry dates back to 1993 when he took an internship with Sony Music Taiwan during his college years. Over the decades, he has taken on managerial roles at renowned institutions like EMI Music and Sony Music Greater China. His vast expertise encompasses areas from international and domestic repertoire marketing, artist management, and strategic business development.
Born in Taiwan and brought up in Southern California, William's passion for music was evident from a young age, having been trained as a classical violinist. He holds a BA in comparative religious philosophy and economics from Columbia University, as well as an MBA from the Stern School of Business at New York University.
In making the announcement, Timothy Xu, Chairman and CEO of Universal Music Greater China, said, " We are enthused to welcome William Hsieh to the management team of Universal Music Greater China. I have confidence that, given William's multifaceted industry experience and his profound grasp of the content business, he is perfectly positioned to spearhead our business expansion, innovation, and growth for the Taiwan market. Taiwan's pop music culture holds an indispensable value in the wider Chinese music scene, and I look forward to working with William to further amplify Chinese music across the Greater China region and onto the global stage."
William Hsieh said, " I'm thrilled to be returning home to Taiwan, especially with the privilege of leading Universal Music Taiwan – a music company with an unparalleled legacy. My sincere gratitude goes out to Timothy for placing such trust in me. Over my three-decade-long career, from traditional record labels to tech-driven startups, music has remained my guiding thread. It's deeply gratifying to come back to the music industry, the very starting point of my professional journey. I look forward to collaborating with our exceptional team at Universal Music to cultivate talent, bridge cultures, and forge innovative partnerships across this vibrant landscape. Collectively, we will harness the vast potential our region presents."
About Universal Music Group
At Universal Music Group, we exist to shape culture through the power of artistry. UMG is the world leader in music-based entertainment, with a broad array of businesses engaged in recorded music, music publishing, merchandising and audiovisual content. Featuring the most comprehensive catalogue of recordings and songs across every musical genre, UMG identifies and develops artists and produces and distributes the most critically acclaimed and commercially successful music in the world. Committed to artistry, innovation and entrepreneurship, UMG fosters the development of services, platforms and business models in order to broaden artistic and commercial opportunities for our artists and create new experiences for fans. For more information on Universal Music Group N.V. visit www.universalmusic.com.