UNIVERSAL MUSIC PUBLISHING PROMOTES DAVID GRAY TO EVP/HEAD OF WEST COAST A&R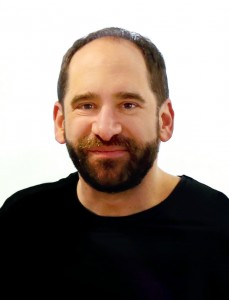 LOS ANGELES, July 21, 2016 – Universal Music Publishing Group (UMPG) has promoted David Gray to the role of Executive Vice President/Head of West Coast A&R.
Based in Los Angeles, Gray will report to Jody Gerson, UMPG Chairman and CEO, and Evan Lamberg, UMPG President – North America. In his elevated role, Gray will lead the A&R team and continue to develop, nurture and sign talent. He will also direct the team's effort to develop global opportunities for UMPG's artists and songwriters.
With a proven track record as a hit-driven creative, Gray has recently signed multi-platinum artists to UMPG such as Shawn Mendes, Nick Jonas, Demi Lovato and Joe Jonas/DNCE. He also identified Halsey quite early in her career.
In making the announcement, Gerson said: "David is a dynamic creative executive with stellar ears, great relationships and a real gift for identifying and developing talent. He truly cares about helping our artists and songwriters achieve their greatest potential, and I'm extremely pleased to promote him to this new position."
"David Gray is the consummate A&R Exec and adds tremendous value to our songwriters. He has proven himself a solid leader and team player for our creative dept. This is a very well-deserved promotion," said Lamberg.
"I am very grateful to Jody and to Evan for this new role and the opportunity to continue working closely with our A&R team to nurture and support our amazing artists and writers," said Gray.
Gray brings to his new role a very unique insight from his wide range of experience as an artist, songwriter, label A&R exec, TV music executive and music publisher. Prior to joining UMPG as an executive, he started his career as a songwriter signed to UMPG, and the lead singer of the RCA Records band Idle Wilds. He went on to A&R roles at Zomba and then David Massey's Daylight Records imprint at Sony Music. After Sony, Gray became SVP A&R at Syco Music, where he developed artists signed to the label from the TV shows X Factor and America's Got Talent. In addition Gray oversaw contestant music for both TV series.