Universal Music Publishing Group's Jackie Alway To Be Recognised in The Queen's Birthday Honours with an Order of The British Empire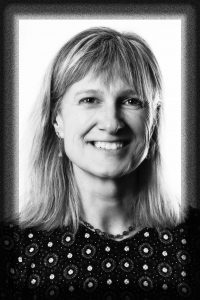 LONDON, June 8, 2019 – Industry advocate and respected leader in the global music publishing business, Jackie Alway, Universal Music Publishing Group's (UMPG) Executive Vice President, International Legal and Industry Affairs has been awarded an Order of the British Empire in Her Majesty the Queen's Birthday Honours.
The award recognises Alway's contribution to the music industry and champions her committed efforts on behalf of creators and rights holders.  Alway holds an industry-wide remit as Chair of the Music Publishers Association and as a member of the Board for UK Music, PRS for Music, the MCPS, the International Music Publishers Association, a Board Director of MCPS Ireland and a member of the Council of the Music Publishers Association of Ireland.
An expert in public policy, multi-territorial digital licensing and society relations around the globe, Alway has been a leading campaigner for copyright and safe harbour reform and for the rights of creators and rights holders in Brussels, Westminster and around the world.  Due to her broad global experience, her contacts and high-level deal making abilities, Jackie represented UK Music and the MPA at the UK Government's Creative Industries Sector Advisory Group for Trade.  Billboard Magazine continues to recognise Jackie's influence, including her in their International Power Players list for the past two years.
Jody Gerson, Chairman & CEO, UMPG, said: "Jackie is an exceptional executive and a true champion in our business. The publishing and songwriter community have benefitted greatly from her dedicated efforts in protecting the value of songs. She is a cherished member of the UMPG executive team and I am so proud of this well-deserved honor."
A Cambridge University Law graduate, Jackie began her career as a music lawyer in private practise at The Simkins Partnership. She joined Bertelsmann Music Group in 1992 working for the recording and publishing divisions, before joining BMG Music Publishing full time. Jackie joined Universal Music Publishing Group when it acquired BMG in 2007.
Jackie Alway, EVP International Legal and Industry Affairs, commented: "This is so unexpected and truly wonderful. To have one's peers secretly make the case for me to receive an Honour is humbling and reflects the importance of the issues we are advocating for on behalf of creators and rights holders. Thank you to all involved including Jody Gerson, UMPG, Universal Music Group, UK Music and the Music Publishers Association."
About Universal Music Publishing Group
Universal Music Publishing Group (UMPG) is a leading global music publisher with 47 offices in 45 countries. Headquartered in Los Angeles, UMPG represents music across every genre from some of the world's most important songwriters and catalogs. These include ABBA, Adele, Jhené Aiko, Alabama Shakes, Alex Da Kid, Axwell & Ingrosso, J Balvin, Bastille, Beach Boys, Beastie Boys, Bee Gees, Irving Berlin, Leonard Bernstein, Jeff Bhasker, Justin Bieber, Benny Blanco, Chris Brown, Kane Brown, Mariah Carey, Michael Chabon, Desmond Child, The Clash, Coldplay, J. Cole, Elvis Costello, Miley Cyrus, Jason Derulo, Alexandre Desplat, Neil Diamond, Disclosure, Dua Lipa, Billie Eilish, Danny Elfman, Eminem, Gloria and Emilio Estefan, Florence + the Machine, Future, Martin Garrix, Selena Gomez, Ariana Grande, Al Green, HAIM, Halsey, Emile Haynie, Jimi Hendrix, Don Henley, Kacy Hill, Hit-Boy, Sam Hunt, Imagine Dragons, Carly Rae Jepsen, Jeremih, Tobias Jesso Jr., Billy Joel, Elton John/Bernie Taupin, Joe Jonas, Nick Jonas, Lil Yachty, Linkin Park, Demi Lovato, the Mamas & the Papas, Steve Mac, Maroon 5, Shawn Mendes, Metro Boomin, Miguel, Nicki Minaj, Stephan Moccio, Mumford & Sons, Randy Newman, New Order, Ne-Yo, Pearl Jam, Rudy Perez, Post Malone, Otis Redding, R.E.M., Rex Orange County, Carole Bayer Sager, Gustavo Santaolalla, Sex Pistols, Carly Simon, Paul Simon, Britney Spears, Bruce Springsteen, Stax (East Memphis Music), Harry Styles, SZA, Shania Twain, Justin Timberlake, U2, Keith Urban, Troy Verges, Diane Warren, Jack White, Z