UNIVERSAL MUSIC PUBLISHING GROUP SIGNS KENDRICK LAMAR TO EXCLUSIVE, GLOBAL PUBLISHING AGREEMENT WITH TOP DAWG ENTERTAINMENT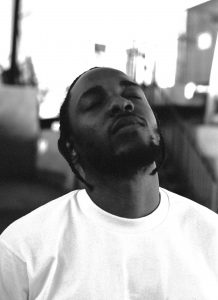 SANTA MONICA, October 27, 2020 — Top Dawg Entertainment's Kendrick Lamar, one of music's biggest global superstars and among the most influential voices of a generation, has signed an exclusive, worldwide administration agreement with Universal Music Publishing Group (UMPG), a leading, global music publisher.
Anthony "Top Dawg" Tiffith said: "Kendrick and I are excited for our new partnership with Jody Gerson and UMPG. Jody was passionate from the jump – she fought to make this deal happen."
A 13-time Grammy Award-winning rapper, songwriter and producer, Lamar is one of the most respected creators and lyricists in music history. Among his Grammy wins: three times for Best Rap Song, two for Rap Album, and four for Best Rap Performance, among others.
Over the course of his meteoric career, Lamar has released multiple No. 1 albums including: Billboard 200 toppers 'Damn' and 'To Pimp a Butterfly,' 'Untitled Unmastered,' 'Good Kid, M.A.A.D. City,' and award-winning soundtrack 'Black Panther: The Album.' Among his top 10-charting records: No. 1 "Humble" (certified 3x Platinum), "DNA," "All the Stars" with SZA, "Pray for Me" with The Weeknd, and more.
Jody Gerson, UMPG Chairman and CEO, said: "Kendrick Lamar is not only one of the greatest lyricists that has ever lived, but he has done as much or more than any artist to promote much needed change in our society through music. I and my colleagues at UMPG are deeply honored to be afforded the opportunity to join Kendrick, Anthony "Top Dawg" Tiffith and the TDE family to help forward his unique and important vision."
Lamar's major label debut, 'Good Kid, M.A.A.D. City' (2012), reached No. 2 on the Billboard 200 and was named by Rolling Stone as one of "The 100 Best Debut Albums of All Time." 'To Pimp a Butterfly' (2015), his first No. 1 on the Billboard 200, was ranked by several media outlets as one the best albums of the 2010s. Globally acclaimed, Billboard 200 top album 'Damn' (2017) was awarded the Pulitzer Prize for Music, making Lamar the first non-classical and non-jazz artist to receive the honor. In 2018, Lamar wrote and produced 14 soundtrack songs for Marvel superhero film Black Panther. His critically acclaimed work won the Academy and Grammy Awards for Best Original Score.
Frequently referred to as the "new king of hip hop," Lamar has won two American Music Awards, five Billboard Music Awards, a Brit Award, 11 MTV Video Music Awards, a Pulitzer Prize, and an Academy Award nomination. Billboard named him among "The 10 Greatest Rappers of All-Time." He has three times topped Complex magazine's "The 20 Best Rappers in Their 20s" annual list. In 2016, Time Magazine named Lamar one of the 100 most influential people in the world.
A hometown hero of Compton, Lamar received the California State Senate's Generational Icon Award in 2015. In addition, Mayor Aja Brown presented him with the key to the city, for "representing Compton's evolution, embodying the New Vision for Compton – purpose, prosperity and progress."