UNIVERSAL MUSIC PUBLISHING GROUP PROMOTES SIMON BAKER TO GENERAL MANAGER, EUROPEAN OPERATIONS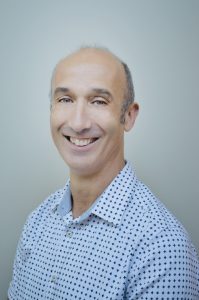 SANTA MONICA, November 13, 2018 – Universal Music Publishing Group (UMPG), a leading global music publishing company, today announced that Simon Baker has been promoted to General Manager, European Operations, effective immediately. Based in London, Baker will continue reporting to UMPG Chief Operating Officer Marc Cimino.
In his new position, Baker will continue to provide support on financial and business matters to UMPG's European team of Managing Directors, including UK MD Mike McCormack. In addition, Baker will work closely with the company's leadership in Santa Monica. He previously served as SVP, Finance and Operations for Europe, and joined UMPG in 2001.
Said Cimino: "Simon has been an invaluable resource to our European MDs. His ability to create a strong European infrastructure that has enabled our creative executives to achieve incredible artist success has been pivotal to our growth.  I'm confident his contributions to our European team will only grow as we continue to position UMPG as the best home for songwriters."
McCormack said, "Simon's support has been key in helping UMPG's European operations to thrive. I'm grateful that he will continue to provide us with his financial acumen and business expertise."
"UMPG continues to strive creatively in signing the best talent and maximizing revenues for our songwriters from traditional sources as well as from digital platforms," said Baker. "I'm privileged to work with a team of outstanding executives in the publishing business across Europe and I am grateful to Marc Cimino for his continued support.