UNIVERSAL MUSIC PUBLISHING GROUP PROMOTES KEVIN CADY TO HEAD OF FINANCE, THE AMERICAS, AND SENIOR VICE PRESIDENT, GLOBAL BUSINESS STRATEGY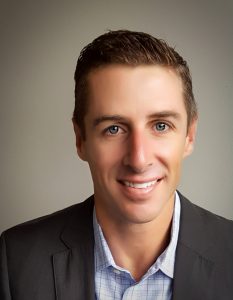 SANTA MONICA, July 5, 2017 – Universal Music Publishing Group (UMPG), a leading global music publishing company, announced today that Kevin Cady has been appointed as the company's Head of Finance for the Americas and Senior Vice President of Global Business Strategy, effective immediately. He succeeds JW Beekman who was recently named as UMPG's global Chief Financial Officer. Cady will report to Beekman and UMPG Chief Operating Officer Marc Cimino.
In his new role, Cady is responsible for UMPG's financial operations in North America and Latin America. Additionally, as Senior Vice President of Global Business Strategy, he will oversee deal and catalog valuations, and work with global teams in executing strategic opportunities for the company. Cady joined UMPG in 2005 and most recently served as Vice President, Global Finance.
On making the announcement, Beekman said, "Kevin brings unparalleled qualifications and experience to his new role overseeing finance in North and South America, and he will be a great addition to the leadership in these important regions. I couldn't be more pleased to announce this very well-deserved promotion."
"UMPG has a global reputation as the premier home for songwriters, and we take pride in setting the industry standard in our operations. With over a decade of experience in evaluating business opportunities, Kevin will be a key contributor in driving our strategic growth as we continue providing the highest levels of service to our writers and partners," said Cimino.
"As the music publishing business model continues to change, there is no company better positioned to maximize revenue streams for its songwriters than UMPG," said Cady. "I'm appreciative to Mike Sammis, former UMPG CFO and current Universal Publishing Production Music President, for his mentorship. I would like to thank Marc Cimino and JW Beekman for their confidence in me in this new role. I look forward to working with them as we continue to identify and create new opportunities for our company and its artists."
About Universal Music Publishing Group
Universal Music Publishing Group (UMPG) is a leading global music publisher with 43 offices in 36 countries. UMPG represents music in every genre from some of the world's most important songwriters and catalogs. These include ABBA, Adele, A Great Big World, Jhené Aiko, Alabama Shakes, Axwell & Ingrosso, Bastille, Beach Boys, Beastie Boys, Irving Berlin, Leonard Bernstein, Jeff Bhasker, Justin Bieber, Chris Brown, Mariah Carey, The Clash, Coldplay, J.Cole, Elvis Costello, Miley Cyrus, Jason Derulo, Neil Diamond, Disclosure, Danny Elfman, Eminem, Gloria and Emilio Estefan, Florence + the Machine, Future, Martin Garrix, Selena Gomez, Ariana Grande, Al Green, Haim, Halsey, Emile Haynie, Jimi Hendrix, Kacy Hill, Sam Hunt, Imagine Dragons, Demi Lovato, Carly Rae Jepsen, Billy Joel, Elton John/Bernie Taupin, Tobias Jesso Jr., Joe Jonas, Nick Jonas, the Mamas and Papas, Pearl Jam, Linkin Park, Steve Mac, Post Malone, Maroon 5, Shawn Mendes, Metallica, Miguel, Nicki Minaj, Mumford & Sons, Jimmy Napes, R. City, Randy Newman, Red Hot Chili Peppers, New Order, Ne-Yo, Steve Perry, Otis Redding, R.E.M., Carole Bayer Sager, Gustavo Santaolalla, Sex Pistols, Paul Simon, Britney Spears, Stax (East Memphis Music), Harry Styles, Swedish House Mafia, Justin Timberlake, U2, Keith Urban, Diane Warren, Andrew Lloyd Webber, Jack White, Zedd and many more.