UNIVERSAL MUSIC PUBLISHING GROUP PROMOTES DAVID KOKAKIS TO EVP/HEAD OF BUSINESS AND LEGAL AFFAIRS, BUSINESS DEVELOPMENT AND DIGITAL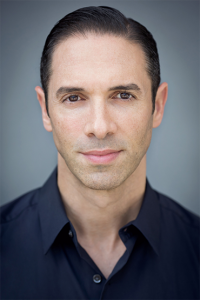 SANTA MONICA, September 21, 2016 – Universal Music Publishing Group (UMPG) today announced the promotion of David Kokakis to Executive Vice President/Head of Business & Legal Affairs, Business Development and Digital. The promotion was announced by Marc Cimino, Chief Operating Officer of UMPG, to whom Kokakis reports.
Previously Senior Vice President / Head of Business & Legal Affairs and Business Development, Kokakis has led UMPG's business affairs in North America since 2011. In this expanded role, he will contribute to shaping UMPG's international digital strategies, handling government relations and public policy matters, and overseeing the company's legal affairs, litigation matters and negotiation of digital and core publishing deals. As part of establishing a greater international presence, he was recently elected to the Board of Directors of the Canadian Music Publishers Association and to the Board of Directors of the Canadian Musical Reproduction Rights Agency.
"David has proven not to just be a leader within UMPG, but a leader in our industry who consistently looks at new ways to move the music business forward while always staying true to UMPG's core of maximizing value for our songwriters around the world. He exemplifies all the quality traits that we want at UMPG, and we couldn't be happier to announce this well-deserved promotion," said Cimino.
"It is an honor to collaborate with a team that is so progressive, principled in its business practices and fiercely committed to protecting the rights of creators," said Kokakis. "I am grateful to Jody and Marc for entrusting me with additional responsibilities, and look forward to helping ensure that UMPG remains the best home for songwriters in the industry."
During Kokakis' tenure with the company, he has handled negotiations with Apple Music, Google Play, YouTube, Amazon and Pandora, and start-ups such as Genius, SoundCloud and Music.ly. He has also handled negotiations with artists, songwriters and publishers, including Billy Joel, Imagine Dragons, Justin Timberlake, Justin Bieber, Eminem, Selena Gomez, Nick Jonas, Joe Jonas, Demi Lovato, J Cole, Jeff Bhasker, Luke Laird, Future, Cash Money, Glassnote, Sugar Hill Publishing, as well as Warner Bros Pictures and NBC Universal. Kokakis was recently named to both the Billboard "2016 Digital Powerplayers" list and the Billboard "2016 Top Music Industry Lawyers" list.
With over 20 years of experience in the entertainment industry, Kokakis practiced entertainment law for over a decade at various firms, including Greenberg Traurig, and also served as an executive for several years at branding and talent management companies whose clients included television celebrities, entertainers, authors, book publishing imprints and professional athletes.
About Universal Music Publishing Group
Universal Music Publishing Group (UMPG) is a leading global music publisher with 43 offices in 36 countries. UMPG represents music in every genre from some of the world's most important songwriters and catalogs. These include ABBA, Adele, A Great Big World, Jhené Aiko, Alabama Shakes, Axwell & Ingrosso, Bastille, Beach Boys, Beastie Boys, Irving Berlin, Leonard Bernstein, Jeff Bhasker, Justin Bieber, Chris Brown, Mariah Carey, The Clash, Coldplay, J.Cole, Elvis Costello, Miley Cyrus, Jason Derulo, Neil Diamond, Disclosure, Danny Elfman, Eminem, Gloria and Emilio Estefan, Florence + the Machine, Future, Martin Garrix, Ariana Grande, Al Green, Haim, Halsey, Emile Haynie, Jimi Hendrix, Kacy Hill, Sam Hunt, Imagine Dragons, Demi Lovato, Carly Rae Jepsen, Billy Joel, Elton John/Bernie Taupin, Tobias Jesso Jr., Joe Jonas, Nick Jonas, the Mamas and Papas, Pearl Jam, Post Malone, Maroon 5, Shawn Mendes, Miguel, Nicki Minaj, Mumford & Sons, Jimmy Napes, R. City, Randy Newman, New Order, Ne-Yo, Steve Perry, Otis Redding, R.E.M., Carole Bayer Sager, Gustavo Santaolalla, Sex Pistols, Paul Simon, Britney Spears, Stax (East Memphis Music), Swedish House Mafia, Justin Timberlake, U2, Keith Urban, Diane Warren, Andrew Lloyd Webber and many more.