UNIVERSAL MUSIC KOREA APPOINT BUMJIN SUH AS MANAGING DIRECTOR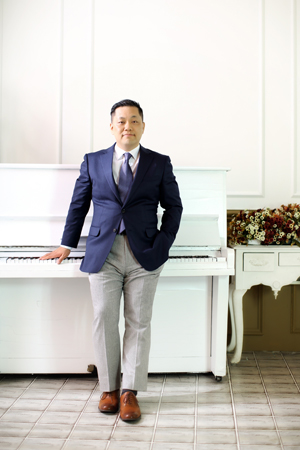 SEOUL, May 30th, 2017 – Universal Music Korea, announced today that Bumjin Suh has been appointed Managing Director, effective immediately.
In his new position, Suh will be responsible for both Universal Music Korea's domestic and International labels, as well as overseeing creative direction for their stellar roster of local Korean artists. Suh will be based in Seoul, Korea and report to George Ash, President, Universal Music Australasia.
Suh is an accomplished business leader with extensive senior executive management experience, leading teams in digital and telecommunications. He joins Universal Music Korea from integrated digital provider SK Planet. Previously, Suh worked for SK Telecom, where he held several executive roles that saw him lead across project management, general management and e-commerce strategy.
With an incredible passion for music, Suh started his early professional career in creative roles as an actor in musical theater, composer, singer-songwriter and music producer. He completed his Bachelor of Arts in Business Administration at Yonsei University, Korea.
In making the announcement, Ash said, "Bumjin is a brilliant executive who has a diverse history in the industry working as an artist, an executive and a very successful entrepreneur in the digital market place. Bumjin is a leader and entrepreneur who is both creative and business focused. Developing and investing further in our Korean artists and company is a key international goal for us and I'm thrilled that Bumjin has agreed to join our company to play such a crucial role."
Suh commented, "I am honored to join Universal Music Korea and the incredible management team there. Universal Music is a company I have admired for many years and to be able to work with their legendary artists and executives to build on the great transformational work that has been done is a dream."
Universal Music Korea is part of Universal Music Group, the world leader in music-based entertainment.
About Universal Music Group:
Universal Music Group (UMG) is the world leader in music-based entertainment, with a broad array of businesses engaged in recorded music, music publishing, merchandising and audiovisual content in more than 60 countries.  Featuring the most comprehensive catalog of recordings and songs across every musical genre, UMG identifies and develops artists and produces and distributes the most critically acclaimed and commercially successful music in the world.  Committed to artistry, innovation and entrepreneurship, UMG fosters the development of services, platforms and business models in order to broaden artistic and commercial opportunities for our artists and create new experiences for fans. Universal Music Group is a Vivendi company.
Find out more at: http://www.universalmusic.com