UNIVERSAL MUSIC GROUP RELAUNCHES POLYGRAM ENTERTAINMENT TO ACCELERATE FILM AND TELEVISION STRATEGY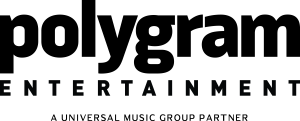 Announces 'The Story of Motown' As Polygram's First Production
SANTA MONICA, FEBRUARY 12, 2017 – Universal Music Group (UMG), the world leader in music-based entertainment, today announced that it is re-launching Polygram Entertainment to accelerate UMG's film and television strategy. Polygram's inaugural production will be The Story of Motown, the first documentary about the history and cultural impact of the iconic record label with the participation of Motown founder Berry Gordy.
Polygram will develop and produce feature films and television, including scripted and unscripted productions as well as financing premium documentaries. The company will work closely with UMG's labels, Universal Music Publishing Group and other Vivendi companies, as well as Hollywood studios, networks, digital outlets and media partners. Polygram will provide deeper narratives and perspectives on the artists, music and cultural events that have come to define generations.
Polygram is based in Santa Monica and led by David Blackman, UMG's Head of Film & Television Development and Production. Blackman reports to UMG Executive Vice President Michele Anthony and Universal Music Publishing Group Chairman and CEO Jody Gerson.
"Polygram will play an important role in furthering UMG's global strategy to produce the very best in audio-visual storytelling and provide our artists with an important medium for their expression and creativity," Anthony said. "Music is essential to film and television – and the stories surrounding our artists and their music provide compelling narratives for audiences around the world."
"With Polygram, our multi-talented recording artists and songwriters will have even greater opportunities to work with the very best storytellers, writers, producers and directors in film and television," Gerson said. "With David's strong creative instincts and production experience, Polygram will enable new outlets for music-based programming, as well as provide a needed forum for stories about the artists, music and events that have shaped and impacted culture globally."
"It's a tremendous honor to carry on the Polygram name and its legacy of excellence," Blackman said. "I'm incredibly proud of the projects we have in development, especially our newest production, The Story of Motown. I'm thankful to Sir Lucian, Michele and Jody for this opportunity and their continued support of Polygram and our mission to provide music fans with fresh perspectives and stories about their favorite artists and music."
Polygram today announced its first project, The Story of Motown, a documentary spearheaded by Steve Barnett, Chairman and CEO of Capitol Music Group, and with the unprecedented participation of Motown founder Berry Gordy. Featuring footage and recordings from Gordy's personal archive, the documentary focuses on the time period stretching from Motown's birth in Detroit in 1958 until its 1972 relocation to Los Angeles, a period during which the label released some of the most iconic musicians of the 20th Century against the backdrop of tumultuous cultural and civil upheaval. Polygram, Motown, Ghost Pictures and Fulwell 73 are producing the film.
Polygram is also currently financing and co-producing Mystify, a film first announced last year that follows the extraordinary life of INXS lead singer Michael Hutchence. In September 2016, Polygram and Studio Canal co-distributed the Ron Howard-directed film The Beatles: Eight Days a Week – The Touring Years, about the legendary band's earliest days on the road.
The Beatles: Eight Days a Week – The Touring Years was produced by Apple Corps, Imagine Entertainment, White Horse Pictures and UMG. Featuring never-before-seen footage of the band's formative years, the film garnered high critical praise (95% approval on Rotten Tomatoes) and is last year's highest-grossing documentary worldwide. The movie is nominated for a BAFTA and a Grammy for best documentary and recently received The Critics Choice Documentary Award for Best Music Documentary.
Mystify is a co-production of Polygram, Surfing Cowboys, Ghost Pictures and Passion Pictures, the multi-award winning production company with film credits including the Academy Award winning documentary Searching For Sugar Man. Directed by Richard Lowenstein and produced by John Battsek, Mystify provides an intimate portrait of Hutchence during the meteoric rise of INXS, which is signed to Universal Music Publishing Group, from its earliest days playing bars in Sydney, Australia, to headlining sold-out worldwide stadium tours to Hutchence's tragic death.
Polygram builds upon UMG's strong track record in feature films. UMG's recent credits include AMY, the Academy Award-winning documentary about Amy Winehouse released in 2015, and Kurt Cobain: Montage of Heck, a 2015 documentary on the Nirvana front man's life, music career and death. In 2014, UMG acquired Eagle Rock Entertainment, a producer and distributor of music films and programming for theatrical, television, home entertainment and digital media with a library of 800 concert films and documentaries.
Polygram Entertainment
Polygram Entertainment produces film and television programs that provide deeper narratives and perspectives on the recording artists, music and cultural events that came to define generations. Owned by Universal Music Group, the world leader in music-based entertainment, Polygram develops, produces, finances and distributes documentary features and original, scripted projects for music fans of all ages and tastes around the world. Polygram most recently co-distributed, with Studio Canal, the Ron Howard-directed documentary The Beatles: Eight Days a Week – The Touring Years, a behind-the-scenes look at the legendary band's early years.
About Universal Music Group
Universal Music Group (UMG) is the world leader in music-based entertainment, with a broad array of businesses engaged in recorded music, music publishing, merchandising and audiovisual content in more than 60 countries. Featuring the most comprehensive catalog of recordings and songs across every musical genre, UMG identifies and develops artists and produces and distributes the most critically acclaimed and commercially successful music in the world. Committed to artistry, innovation and entrepreneurship, UMG fosters the development of services, platforms
and business models in order to broaden artistic and commercial opportunities for our artists and create new experiences for fans. Universal Music Group is a Vivendi company. Find out more at: http://www.universalmusic.com.