UNIVERSAL MUSIC GROUP ELEVATES MICHAEL SELTZER TO EXECUTIVE VICE PRESIDENT OF BUSINESS & LEGAL AFFAIRS AND HEAD OF COMMERCIAL TRANSACTIONS
Santa Monica, February 4, 2021 — Universal Music Group (UMG), the global leader in music-based entertainment, today announced veteran music industry attorney Michael Seltzer has been elevated, effective immediately, to Executive Vice President of Business & Legal Affairs and Head of Commercial Transactions.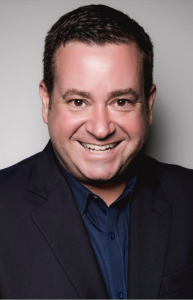 Seltzer oversees a team of 15 attorneys helping shape and negotiate the company's agreements including recording contracts, label ventures, label distribution, merchandise, vendors, trademark entities, brand partners, film, TV and theatrical productions and equity and asset acquisitions, among other areas. He remains based at UMG's global headquarters in Santa Monica and will continue reporting to Jeffrey Harleston, General Counsel and Executive Vice President of Business & Legal Affairs.
In making the announcement, Harleston said, "We are extremely fortunate to have an executive of Michael's background, experience and expertise to provide guidance, counsel and leadership in these critical areas."
"With our business constantly evolving, our team continues to rise to the challenge of adapting and reinventing deal structures and new business models," Seltzer said. "I'm truly honored to continue to work with Jeff and UMG'S senior management team to close deals and work with the world's top artists, labels and entrepreneurs."
Since 2016, Seltzer has served as Senior Vice President of Business & Legal Affairs, Commercial Transactions. Previously, he served as Senior Vice President of Business & Legal Affairs for Def Jam Recordings, Island Records and Republic Records, UMG's East Coast labels, where he oversaw the legal staff. Prior to that, he was Senior Vice President of Business & Legal Affairs for The Island Def Jam Music Group, where he oversaw a wide range of artist, label and new media negotiations.
Earlier in his career, Seltzer held roles including Chief Operating Officer of Chris Blackwell's Palm Pictures, where he led the acquisition of Rykodisc and for raising $150 million in financing. At Palm Pictures, Seltzer oversaw the film, records, music publishing, distribution and management business. In 2001, Palm was at the forefront of signing artists to "360" deals, releasing projects as audio-visual and the first ever full-length audio-visual album.
Before Palm Pictures, he served as Senior Vice President of Business Affairs at Island Records. Seltzer started his career in entertainment law in 1990 as an attorney at PolyGram Records.
Seltzer is a graduate of the Benjamin N. Cardozo School of Law at Yeshiva University and holds a Bachelor of Arts degree in Dramatic Literature from Cornell University. He serves as an advisor and in board roles with Cardozo's Entertainment Law Board, Cornell's Media Alumni Advisory Board, New Jersey Youth Symphony, Goldeneye and the Oracabessa Foundation, Tuff Gong Collective/Bob Marley Music and Island Records-founder Chris Blackwell's UMG Venture.

About Universal Music Group
Universal Music Group (UMG) is the world leader in music-based entertainment, with a broad array of businesses engaged in recorded music, music publishing, merchandising and audiovisual content in more than 60 countries. Featuring the most comprehensive catalog of recordings and songs across every musical genre, UMG identifies and develops artists and produces and distributes the most critically acclaimed and commercially successful music in the world. Committed to artistry, innovation and entrepreneurship, UMG fosters the development of services, platforms and business models in order to broaden artistic and commercial opportunities for our artists and create new experiences for fans. Universal Music Group is a Vivendi company.