UNIVERSAL MUSIC GROUP ELEVATES FRÉDÉRIC VOILLEMOT TO CFO AND EVP OF BUSINESS DEVELOPMENT FOR AMEA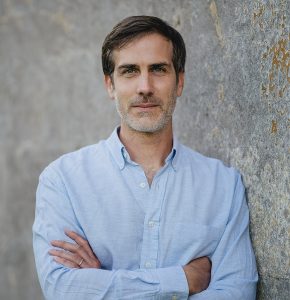 SANTA MONICA, AUGUST 4, 2022 — Universal Music Group (UMG), the world leader in music-based entertainment, today announced Frédéric Voillemot, who has overseen the company's corporate development and strategy team for the past five years, has been elevated to CFO and EVP of Business Development for Africa, Middle East & Asia (AMEA).
With the new role, Voillemot will serve as a key member of UMG's AMEA team and work closely with digital and legal to ensure a cohesive commercial approach across the region. Based in London, he will report to Adam Granite, Executive Vice President of Market Development. Additionally, as a senior member of UMG's global finance team, Voillemot will liaise with Boyd Muir, UMG's Executive Vice President, Chief Financial Officer & President of Operations, and Philippe Flageul, UMG's Executive Vice President & Controller.
In making the announcement, Granite said, "Fred is a highly respected and experienced member of UMG's global finance team, where he has overseen significant acquisitions that have helped shape the company's business strategy. In my dealings with Fred over the years, I have witnessed his intelligence, leadership, strategic acumen and his tenaciousness and I couldn't be more thrilled to have him as a central member of my team."
Voillemot said, "I'm thrilled to begin this new chapter, where I'll be able to leverage my experience to further develop UMG's high growth markets and work with the excellent teams that Adam has already assembled to capitalize on the extraordinary breadth of opportunities in those regions. I am incredibly proud of my tenure leading UMG's Corporate Development & Strategy and my U.S. and London teams. I am thankful for the support of Boyd and Philippe and that we will continue to work closely together in my new role."
In addition to his strategic responsibilities and ensuring corporate financial compliance and M&A diligence, Voillemot will work at a regional level with the territory CEOs and CFOs to support their efforts, proposals and business plans to help advance UMG's artist-driven, strategic and entrepreneurial initiatives across the region.
Previously, Voillemot served as UMG's Senior Vice President of Corporate Development & Strategy, where he was instrumental in some of UMG's most transformative corporate and artist deals. Based in Santa Monica, he was responsible for the company's corporate development and strategy function globally, where he also supported UMG's executive team, as well as label, country and regional finance heads, on assessing deals, investments and business initiatives including large artist signings, commercial partnerships, strategic planning and monitoring.
Prior to joining UMG, Voillemot was Director of Corporate Internal Audit & Special Projects at Vivendi, where he was responsible for leading the internal audit and special projects for North America and working with senior executives on managing audits, identifying key financial controls, evaluating and improving the effectiveness of business risk management, as well as governance processes. Before Vivendi, Voillemot worked in the mergers and acquisitions roles in Paris at UBS Investment Bank and Lazard Frères.
Voillemot was named to Billboard's 40 Under 40 list in 2020. He holds a master's degree in Management (Diplôme Grandes Ecoles) from ESCP in Paris, with a concentration in Legal and Financial Engineering, and a Bachelor of Commerce from McGill University in Montréal, Canada, with a major in Marketing and Entrepreneurship.

About Universal Music Group
At Universal Music Group, we exist to shape culture through the power of artistry. UMG is the world leader in music-based entertainment, with a broad array of businesses engaged in recorded music, music publishing, merchandising and audiovisual content. Featuring the most comprehensive catalogue of recordings and songs across every musical genre, UMG identifies and develops artists and produces and distributes the most critically acclaimed and commercially successful music in the world. Committed to artistry, innovation and entrepreneurship, UMG fosters the development of services, platforms, and business models in order to broaden artistic and commercial opportunities for our artists and create new experiences for fans. For more information, visit www.universalmusic.com.