UNIVERSAL MUSIC GROUP CREATES JOINT VENTURE WITH ACCOMPLISHED MUSIC ENTREPRENEUR TODD MOSCOWITZ TO LAUNCH COLD HEAT RECORDS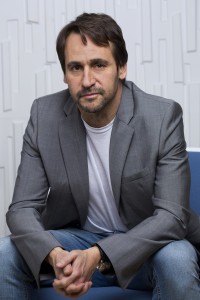 SANTA MONICA, NOVEMBER 10, 2016 – Universal Music Group (UMG), the world leader in music-based entertainment, today announced a joint venture with Todd Moscowitz, the music industry entrepreneur who has worked with hip-hop artists including Common, Young Thug, Fetty Wap and Gucci Mane, to launch Cold Heat Records. The label, based in New York City, begins operations immediately.
In making the announcement, Sir Lucian Grainge, Chairman and CEO of UMG said, "At Universal Music, entrepreneurship is in our DNA so we constantly seek to attract the brightest executives in the business embodying that spirit. With his impressive track record of identifying and breaking some of the most successful artists in hip hop, Todd is a excellent addition to our team of creative executives who are committed to bringing the best new talent to fans around the world."
Moscowitz said, "Lucian, Boyd Muir and the management team at UMG have created an environment that encourages risk-taking and pushing creative boundaries, while giving entrepreneurs the resources and freedom to grow—and the results speak for themselves. I'm thrilled to be a part of the most forward-thinking team in the industry, and I'm looking forward to building Cold Heat Records into a preeminent destination for artists of all genres."
During the last two decades, Moscowitz established an exceptional track record that also includes signing and working with artists ranging from Action Bronson, Meek Mill, Mike Jones, Migos, Young Thug, Jill Scott, Macklemore and the record labels OVO Sound and Maybach Music Group (MMG).
Before launching Cold Heat Records, in 2013 Moscowitz co-founded 300 Entertainment, a New York-based independent company that signed, developed and broke artists such Fetty Wap, Highly Suspect and Migos.
Moscowitz earlier held several positions with increasing authority at Warner Music Group, starting in 2004 as President of Asylum Records, where he quickly established that label as a leading destination and partner to music entrepreneurs in the discovery of promising new urban and hip-hop artists. Two years later he was named President (and subsequently CEO) of the company's Independent Label Group, comprised of Asylum, East West Records and Cordless Recordings. In 2009, Moscowitz joined Warner Bros. Records, a year later taking on the title of CEO of the label.
Before Warner Music, Moscowitz was a partner at Violator Management, where he worked with artists such as 50 Cent and Missy Elliott. He began his music career at Rush Management while attending law school. At 26, Moscowitz became head of Rush Communications, taking the titles of President, Def Jam Music Publishing and President, Def Jam Interactive Gaming, before Def Jam's sale in 2000 to UMG.
About Universal Music Group
Universal Music Group (UMG) is the world leader in music-based entertainment, with a broad array of businesses engaged in recorded music, music publishing, merchandising and audiovisual content in more than 60 countries. Featuring the most comprehensive catalog of recordings and songs across every musical genre, UMG identifies and develops artists and produces and distributes the most critically acclaimed and commercially successful music in the world. Committed to artistry, innovation and entrepreneurship, UMG fosters the development of services, platforms and business models in order to broaden artistic and commercial opportunities for our artists and create new experiences for fans. Universal Music Group is a Vivendi company. Find out more at: http://www.universalmusic.com.