UNIVERSAL MUSIC GROUP APPOINTS JONATHAN DWORKIN TO SENIOR VICE PRESIDENT OF DIGITAL STRATEGY AND BUSINESS DEVELOPMENT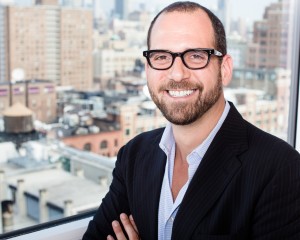 Santa Monica, May 9, 2016 – Universal Music Group, the world leader in music-based entertainment, announced today that veteran digital executive Jonathan Dworkin has been appointed to Senior Vice President of Digital Strategy and Business Development, effective May 16.
Dworkin will work closely with the senior management team to develop digital strategy, cultivate key partnerships and advance business development globally. Dworkin will have specific responsibility for overseeing integration of Universal Music's digital strategy throughout its international organization. He will be based at the company's headquarters in Santa Monica and report to Michael Nash, Executive Vice President of Digital Strategy.
"At Universal Music, we're focused on expanding and enhancing the digital business on a global basis, to open up as many creative and commercial opportunities as possible for our artists and labels," Nash said. "With Jonathan, we're adding an executive with tremendous experience working with both established and developing music services in markets around the world. Jonathan is one of the top business development executives in the business and I'm thrilled he is joining our team at Universal Music."
Added Dworkin, "Universal Music is home to so many amazing artists who have created legendary music, and it's an honor to assume responsibility for helping open up new opportunities for them in the digital space and empower and advance the next wave of technology for music fans."
Dworkin has more than two decades of experience in the music industry. Most recently, he was Chief Marketing Officer of MixRadio, where he oversaw execution in its 31 markets, global marketing and business development.
Before MixRadio, Dworkin led digital strategy and business development for Warner Music Group. In this role, he ran the global team responsible for all partner negotiations, including Apple, Google/YouTube, and Spotify, and helped prime Warner Music for the broader transition to streaming. Dworkin led the acquisition of Topsify to establish Warner Music's playlisting strategy and negotiated the industry's first major-label deal with Soundcloud.
Dworkin joined Warner Music from Nokia, where he was Global Head of Business Affairs and Strategy in the entertainment division. Dworkin was instrumental in growing Nokia's music services, including Nokia Music Stores, Comes with Music and Mix Radio, across 38 countries.
In 2004, he helped launch US operations for Lagardere SCA's mobile division, creating original content brands BlingTones and BarrioMobile. Prior to that, Dworkin launched Brick House Music, an artist management company, where he worked with luminary producers like J Dilla, Pete Rock, and Grammy-award winning duo, GoodandEvil.
Dworkin holds a BA from Colgate University and an MBA from Columbia University.
About Universal Music Group
Universal Music Group (UMG) is the world leader in music-based entertainment, with a broad array of businesses engaged in recorded music, music publishing, merchandising and audiovisual content in more than 60 countries.  Featuring the most comprehensive catalog of recordings and songs across every musical genre, UMG identifies and develops artists and produces and distributes the most critically acclaimed and commercially successful music in the world.  Committed to artistry, innovation and entrepreneurship, UMG fosters the development of services, platforms and business models in order to broaden artistic and commercial opportunities for our artists and create new experiences for fans.
Universal Music Group is a Vivendi company.
Find out more at: http://www.universalmusic.com.