UNIVERSAL MUSIC GROUP APPOINTS ADAM GRANITE TO EXECUTIVE VICE PRESIDENT, MARKET DEVELOPMENT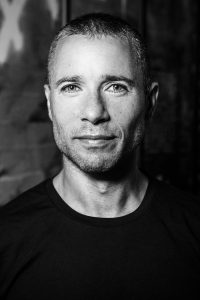 SANTA MONICA, JULY 18, 2017 – Universal Music Group (UMG), the world leader in music-based entertainment, today announced that Adam Granite, an experienced international music executive, has been appointed Executive Vice President, Market Development, reporting to Sir Lucian Grainge, Chairman and CEO of Universal Music Group. Granite's appointment is effective September 1, 2017 and he will be based in London.
Among his responsibilities, Granite will work closely with UMG's senior management team and operating companies across more than 60 territories to maximize the commercial opportunities for artists and labels across Europe and emerging markets including Africa, China and India. He will increase coordination of UMG's audio-visual content in Europe and Asia and contribute to the company's global strategy for marketing, distribution, and commercial initiatives including licensing, acquisitions and emerging genres.
In making the announcement, Grainge said, "More than ever, to be successful in an increasingly global music business, you must be able to maximize opportunities in markets around the world. With Adam, we are adding an experienced executive to UMG's deep bench and gaining someone with a global track record of commercial success."
"Universal Music Group is the gold standard when it comes to breaking artists across international markets," Granite said. "With the global nature of today's music industry, artists have access to audiences around the world and the ability to broadly influence culture on a scale never before seen. It's a tremendously exciting time and I'm looking forward to bringing my experience to UMG and working with their renowned team of artists and executives."
With more than 20 years in the music business, Granite has held a wide range of positions running record labels and working in finance, strategic planning, operations, business development, merchandise, as well as roles with oversight of territories in Europe, Africa, Russia, Turkey, Israel, as well as the Baltic and Balkan states.
Most recently, Granite served as President of Northern & Eastern Europe and Africa for Sony Music Entertainment. Since 2014, he has been responsible for both Sony's operations and licensed operations across those territories. Granite was also a key member of Sony Music's International Executive Management team, where he led digital strategy, A&R, marketing, brands, market segmentation & consumer insights, and international sales & distribution deals.  Before that role, he was Executive Vice President, Sony Music International, and earlier in his career served as General Manager of Epic Records.
About Universal Music Group
Universal Music Group (UMG) is the world leader in music-based entertainment, with a broad array of businesses engaged in recorded music, music publishing, merchandising and audiovisual content in more than 60 countries. Featuring the most comprehensive catalog of recordings and songs across every musical genre, UMG identifies and develops artists and produces and distributes the most critically acclaimed and commercially successful music in the world. Committed to artistry, innovation and entrepreneurship, UMG fosters the development of services, platforms and business models in order to broaden artistic and commercial opportunities for our artists and create new experiences for fans. Universal Music Group is a Vivendi company. Find out more at: http://www.universalmusic.com.