UNIVERSAL MUSIC GROUP ANNOUNCES RICHARD CUSICK AS CHIEF PRODUCT OFFICER, GLOBAL E-COMMERCE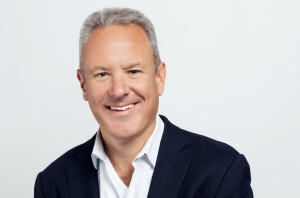 SANTA MONICA, February 22, 2022 — Universal Music Group (UMG), the world leader in music-based entertainment, today announced that Richard Cusick, an executive experienced in helping consumers discover new content and building fan communities, has been appointed, effective immediately, to Chief Product Officer, Global E-Commerce.
In the newly created role, Cusick will build a product team charged with translating UMG's business objectives into innovative products and experiences across E-Commerce, Web3.0 and direct artist and fan-focused initiatives. He will serve as a key liaison and partner between UMG's executive management team and the engineering organization. Cusick will be based in Santa Monica and report to Richelle Parham, President of Global E-Commerce and Business Development.
In making the announcement, Parham said, "To help our artists maximize their creative and commercial potential, UMG continues to expand our mission well beyond the typical boundaries of a traditional music business, particularly in the products, services and experiences that we're able to provide. With Richard joining us in the newly created role of Chief Product Officer, we will accelerate our efforts to bring fans even closer to their favorite artists and music through expanded products and 'always on' experiences."
Cusick said, "Music has the unique ability to cross borders, cultures and languages to build highly engaged global fan communities. UMG is already a leader in creating exciting products and experiences for their artists to engage with their fans around the world and I look forward to working with Richelle and the senior management team to help build on that track record of excellence and deliver growth."
Cusick has worked at the intersection of media and technology for more than 20 years, with a focus on helping consumers discover new content and engage with other like-minded fans. His experience in the music industry started at Gemstar-TV Guide (now Xperi), where he led business development and digital media. Cusick subsequently managed the entertainment and lifestyle properties at Yahoo!, including Yahoo! Music. Cusick led the acquisition of six companies that became Gracenote, a leading data provider to the entertainment industry. Until recently, he was an advisor to Audible Magic, a content-ID solution for social platforms such as SoundCloud, DailyMotion and Facebook.
Cusick has a track-record of innovation and managed large product organizations, including serving as Chief Product Officer of Gracenote. Cusick also helped Amazon, Apple, Google and other companies scale their music and video services globally using Gracenote's advanced search and discovery solutions. At Nielsen, Richard's product team relaunched Grabix, the company's local TV measurement product. Cusick is a named inventor on two patent applications in the mobile video and connected TV advertising space.
About Universal Music Group
At Universal Music Group, we exist to shape culture through the power of artistry. UMG is the world leader in music-based entertainment, with a broad array of businesses engaged in recorded music, music publishing, merchandising and audiovisual content. Featuring the most comprehensive catalogue of recordings and songs across every musical genre, UMG identifies and develops artists and produces and distributes the most critically acclaimed and commercially successful music in the world. Committed to artistry, innovation and entrepreneurship, UMG fosters the development of services, platforms and business models in order to broaden artistic and commercial opportunities for our artists and create new experiences for fans.