UNIVERSAL MUSIC GROUP ANNOUNCES APPOINTMENTS TO NETHERLANDS-BASED CORPORATE AND FINANCE TEAMS IN PREPARATION FOR PROPOSED LISTING ON EURONEXT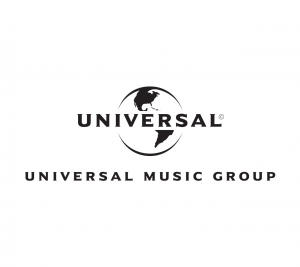 HILVERSUM, NETHERLANDS, April 13, 2021 – Sir Lucian Grainge, Chairman and CEO of Universal Music Group BV, the world leader in music-based entertainment, today announced a series of appointments within its corporate and finance teams based at the company's new corporate headquarters in Hilversum, Netherlands, previously based in Paris. The new positions are part of the company's strategic corporate development initiatives in preparation for the company's proposed listing on the Euronext NV in Amsterdam.
Effective immediately, the Netherlands-based appointments are as follows:  Vincent Vallejo has been appointed as Deputy CEO Corporate, reporting to Grainge; Rod di Cicco is appointed to Head of Internal Audit and Control Assurance; Olivier Chasseau has been named UMG's Head of Treasury; and Guillaume Girard joins the company as Head of Tax.
In making the announcement, Grainge said, "As we embark on this exciting next phase of UMG's evolution, these executives will help to fill important responsibilities of a freestanding public company.  I want to ensure we have the right structure and executives in our Hilversum corporate headquarters, and these executives have deep experience working with UMG.  This experience will help to make this a seamless transition."
Vincent Vallejo has worked with closely on UMG matters since joining Vivendi in 1998, most recently as SVP, Audit & Special Projects. Prior to joining Vivendi, Vallejo held positions at AFG-ALLIANZ and Ernst & Young.
Having joined UMG's UK operations in 1986, Rod di Cicco has since held a number of high-profile roles within the company's global finance division, most recently serving as the company's SVP, Finance since 2019.
Olivier Chasseau has extensive experience as a treasury manager, specializing in risk management and organizational and process changes across a variety of global businesses. He joins UMG from Vivendi, where he has served as their head of Treasury across UMG activity since 2005.
Guillaume Girard also joins UMG from Vivendi, where he has held the position of Deputy Head of Tax, in charge of International Taxes since 2008. In this role, he worked closely with UMG and provided tax advice and support across several external acquisitions and divestments.
About Universal Music Group
Universal Music Group (UMG) is the world leader in music-based entertainment, with a broad array of businesses engaged in recorded music, music publishing, merchandising and audiovisual content in more than 60 countries. Featuring the most comprehensive catalog of recordings and songs across every musical genre, UMG identifies and develops artists and produces and distributes the most critically acclaimed and commercially successful music in the world. Committed to artistry, innovation and entrepreneurship, UMG fosters the development of services, platforms and business models in order to broaden artistic and commercial opportunities for our artists and create new experiences for fans.