UNIVERSAL MUSIC GREATER CHINA APPOINTS CAROL DING AS SENIOR VICE PRESIDENT & HEAD OF DIGITAL AND COMMERCIAL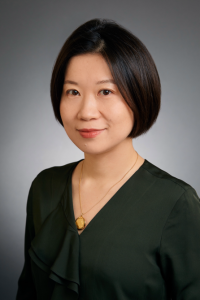 BEIJING, JUNE 1, 2022 – Universal Music Greater China (UMGC), a division of Universal Music Group (UMG), the world leader in music-based entertainment, today announced that Carol Ding(丁楠)has been appointed to the newly created position of Senior Vice President & Head of Digital and Commercial at UMGC, effective immediately. Ding will be based in Beijing and will report to Sunny Chang, Chairman & CEO UMGC, and Ulrik Cahn, Executive Vice President, Africa Middle East Asia (AMEA).
Having joined UMG in 2018 as Vice President, Global Digital Strategy of APAC, Ding served as a key member of UMG's Corporate Digital Strategy team. Ding has played an integral role in the development and implementation of digital strategy and growth in the region, as well as strengthening relationships and partnerships with existing and new Digital Service Provider partners globally and regionally.
A veteran UMG executive in the APAC region, Ms. Ding possesses significant experience within China's fast-evolving entertainment industry landscape. As a member of UMGC's senior management team, she will oversee digital and commercial business development and operation in the regional markets, work closely with frontline labels and territories to further expand digital partners' network while continuing to explore commercial opportunities for UMG's world-leading roster of artists and unparalleled music catalog across Greater China, and beyond.
Ding joined UMG from Condé Nast International, where she led strategic partnership, investment, and acquisitions for China businesses' transformation from print to digital. Before Condé Nast, Ding oversaw the distribution and marketing of Warner Bros' 20+ film releases in China, including China's 1st digital 3D film Journey to the Center of the Earth in 2008. Ding holds a BA from Beijing Foreign Studies University and an MBA from New York University.
In making the announcement, Sunny Chang, Chairman & CEO UMGC, said, "I'd like to extend my warmest welcome to Carol, as she joins our GC senior management team. Carol was uniquely positioned as the China-based expert within a global digital strategy team at UMG and her extensive expertise in today's global digital music industry, combined with profound knowledge in the domestic markets of Greater China, brings valuable skill assets and resources to help us to succeed in the ever-evolving digital landscape in China."
Michael Nash, Executive Vice President of Digital Strategy, UMG said, "I am thrilled that Carol has joined the senior management team in Greater China, the fastest growing of the world's Top 10 music markets, to lead our digital strategy and commercial development there. Her unique experience and strategic vision will help play a vital role in shaping UMG's growth in this rapidly expanding and important market and creating new opportunities for success for our artists across the region. UMG prides itself on promoting the professional development of its top executive talent, and I look forward to working alongside Carol and her team to further elevate our global vision for the digital landscape moving forward."
Ding said, "It has been a privilege to work with our global teams alongside some of the greatest minds in the industry. I am excited to lead UMG's future digital and commercial development across the region, and to join the senior management team in Greater China. This is an exciting time for UMGC, as we look to develop new digital and commercial opportunities to support our expanded roster of artists and labels, and further expand our position as the global leader in music-based entertainment."
Over the past 12 months, UMGC became the first major music company to establish multiple frontline labels across China with the launch of Republic Records China, Capitol Records China, EMI China and Polygram China to accelerate A&R investment and development of domestic Chinese talent, with a view to achieving both regional successes, alongside creating new opportunities for artists to reach new global markets beyond GC.
###
 About Universal Music Group
At Universal Music Group, we exist to shape culture through the power of artistry. UMG is the world leader in music-based entertainment, with a broad array of businesses engaged in recorded music, music publishing, merchandising and audiovisual content. Featuring the most comprehensive catalogue of recordings and songs across every musical genre, UMG identifies and develops artists and produces and distributes the most critically acclaimed and commercially successful music in the world. Committed to artistry, innovation and entrepreneurship, UMG fosters the development of services, platforms and business models in order to broaden artistic and commercial opportunities for our artists and create new experiences for fans. For more information on Universal Music Group N.V. visit www.universalmusic.com.