Universal Music Germany Appoint Ulf Zick as Managing Director International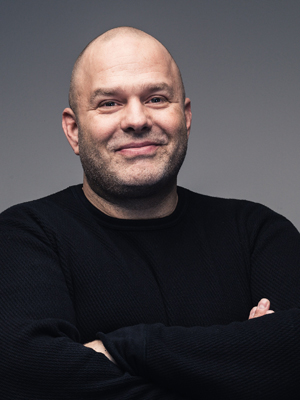 BERLIN, February 06, 2018 – Universal Music Group (UMG), the world leader in music-based entertainment, announced today that Ulf Zick has been appointed as Managing Director, International for Universal Music Germany, effective March 1, 2018.
As a core member of Universal Music Germany's management team, Zick will oversee strategic development and marketing for Universal Music Group's diverse international talent roster within Germany. He will be based in Berlin and report to Frank Briegmann, President, Universal Music President & CEO Central Europe Universal Music and Deutsche Grammophon. He takes over responsibilities from Dirk Baur, who started a new role as President, Marketing Labs division within Universal Music Germany on January 1, 2018.
Zick is an accomplished music executive with extensive experience within the worlds of music, digital and global entertainment. He joins Universal Music Group from Spotify, where he served as Director, Artist and Management within their Artist & Label services division. Prior to Spotify, he worked for Gibson Guitar Corp as Director, Entertainment Relations and served as an Executive Consultant for Apogee Electronics in Santa Monica. In addition, Zick is an enthusiastic musician and experienced artist manager, with prior music industry experience running his own record label, PR and booking agencies.
In making the announcement, Briegmann said, "I am delighted to welcome Ulf to the team. He has great experience within the global music business, and understands the digital transformation towards streaming that the German music market is now experiencing, both from a business, artist and partner perspective. He has the credibility, know-how, passion and vision to optimally position our incredible roster of UMG international artists to German music fans and I wish him and his team all the best and lots of future success!"
Ulf Zick, Managing Director International, Universal Music Germany said, "I would like to thank Frank Briegmann for putting his trust in me. Universal Music has an incredible roster of fantastic artists from all over the world, and I am looking forward to ensuring that they reach their maximum impact across all communication and distribution channels. I'm a massive music fan, and this is exactly the spirit that I want to bring across!"
About Universal Music Group
Universal Music Group (UMG) is the world leader in music-based entertainment, with a broad array of businesses engaged in recorded music, music publishing, merchandising and audiovisual content in more than 60 countries. Featuring the most comprehensive catalog of recordings and songs across every musical genre, UMG identifies and develops artists and produces and distributes the most critically acclaimed and commercially successful music in the world. Committed to artistry, innovation and entrepreneurship, UMG fosters the development of services, platforms and business models in order to broaden artistic and commercial opportunities for our artists and create new experiences for fans. Universal Music Group is a Vivendi company. Find out more at: http://www.universalmusic.com.