UNIVERSAL MUSIC AUSTRALIA LAUNCHES FORBES STREET STUDIOS
Sydney's Premier Recording Studio and Content Creation Facility
A New Studio Home for Australian Talent and International Artists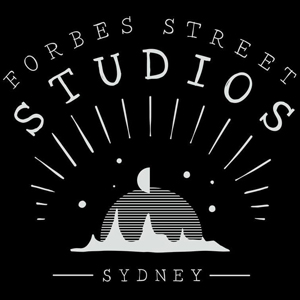 SYDNEY, October 20, 2016 – Universal Music Group (UMG), the world leader in music-based entertainment, today announced the official opening of Forbes Street Studios –  Sydney's newest high-tech recording studio and purpose-built media centre. The boutique studio, located in the inner city suburb of Woolloomooloo, is housed adjacent to Universal Music Australia's headquarters.
Forbes Street Studios is the latest addition to the international studio network owned and operated by Universal Music Group – alongside the legendary Abbey Road Studios in London, Capitol Studios housed within the walls of the iconic Capitol Records Tower in Hollywood and the Interscope Recording Studio in Santa Monica.
Forbes Street Studios will serve as a state of the art recording studio and content creation facility for both home-grown Australian talent and international touring artists when in Sydney, and offers the best in audio, broadcast, and visual capability. The studio has been designed by renowned sonic architect and studio designer Michael Fronzek (Sound Spaces) and features state-of-the-art equipment and cutting-edge technology within the rich and nu-retro interiors.
George Ash, President Universal Music Asia Pacific, said, "We are very excited to introduce Forbes Street Studios to musicians and creators, having made a commitment to deliver a leading entertainment studio for talent across all genres. We are the leader in A+R investment in Australasia and this state of the art facility will offer our artists and other studio users, the best possible recording experience. Universal Music is excited to connect Forbes Street Studio with the other iconic and influential international studios within the UMG family, and we hope that Forbes Street will become a home away from home for some of the world's biggest artists when passing through the region."
Michael Taylor, Managing Director Universal Music Australia, said, "In opening this artist orientated studio environment, we have fulfilled a long term goal for Universal Music Australia and EMI Music Australia.  Our commitment to artist creativity is priority one and this studio is a vital addition, not only for our artists, but for the whole music and creative community in Australia."
"Forbes Street Studios is a world class facility. The live room sounds great and the control room has some of the best monitoring in the country. With a great selection of mics and outboard gear, there's really nothing missing," said acclaimed producer Eric J Dubowsky (Multiple ARIA Award winning, Grammy nominated Engineer & Producer / Flume, Chet Faker, Flight Facilities, The Rubens)
The studio provides spaces for recording, tracking, over-dubs and mixing in its SSL and Live Room.  It houses a first-class Writing Room with A+ vocal mic chain and separate ISO booth, and a Video Editing Suite with colour grading capabilities.  Also housed within Forbes Street Studios is an Interview Room (with street facing views for fans) – offering end to end audio-over-IP Codec for interviews and content creation solutions for podcasts and shows.
International artist and activist, Michael Franti recently visited Forbes Street to talk to local kids from the Musicians Making A Difference Charity, an Australian organisation that empowers young people through music to make a difference in their communities. U.S. Grammy Award winning jazz and blues artist Gregory Porter recently performed an acoustic session at Forbes Street Studios.  Later this month Canadian pop sensation Shawn Mendes will perform an intimate Nova Red Room session at the studio while touring Australia and classical superstar Andre Rieu is scheduled to drop by during his Australian tour to officially open the room for classical opportunities.
About Forbes Street Studios
SSL Room
Through a combination of carefully crafted sound, natural light and high quality equipment, the SSL Room is the focal point of Forbes Street Studios. Housing Australia's only Barefoot MiniMain 12 speakers, the control room centres around an analogue SSL AWS924 console with DAW integration, Pro Tools 12 HDX and a selection of must-have outboard and synthesisers. The live room accommodates 10+ musicians simultaneously, includes an upright piano, Ludwig drums, Gibson guitars and amps, and is adjoined by separate vocal and amp booths.
Writing Room
With a spacious feel and acoustics that rival our SSL Room, the Writing Room is ideally suited to vocal production, song-writing, editing and in-the-box mixing. The space invites creativity with vintage keyboards, drum machines, high quality vocal chains and flexible software options all included. Adjacent to the writing room is a large booth, with a flat and natural sound that allows for recording of vocals and solo instruments. If required, the Writing Room also patches to all other rooms within Forbes Street.
Edit Suite
The Edit Suite is the content hub of Forbes Street Studios, equally capable of both video and audio production. Patching through to all other rooms within the facility, the Edit Suite offers the flexibility of both self-containment, and collaboration with larger video or streaming projects. Containing Avid Media Composer and Pro Tools, the suite also houses several Audio-over-IP codecs for broadcast, portable Livestream Broadcaster Pro units for real-time video streaming, DSLR cameras, lenses and lighting.
Interview Room
Located at the apex of the facilities, the Interview Room looks out to the bustling foot traffic of William Street. Inside, the space is designed for podcast or live-to-air recording, with the capability of adding cameras when required. The room is a comfortable space for talent and instantly patchable to any room within Forbes Street Studios, ideal for live interviews with audience interaction or radio interviews via the edit suite.
In November, Forbes Street Studios will offer a series of promo initiatives for new and emerging artists to experience and work at Forbes Street Studios through an opening package trial rate.  In addition, the 'DEMO DIRECT TO A&R' studio programme kicks off this month, allowing artists or bands who book three or more days of studio time to receive direct input in the studio environment from Universal Music Australia and EMI Music A&R teams, who will listen and review recordings.
About Universal Music Group
Universal Music Group (UMG) is the world leader in music-based entertainment, with a broad array of businesses engaged in recorded music, music publishing, merchandising and audiovisual content in more than 60 countries. Featuring the most comprehensive catalog of recordings and songs across every musical genre, UMG identifies and develops artists and produces and distributes the most critically acclaimed and commercially successful music in the world. Committed to artistry, innovation and entrepreneurship, UMG fosters the development of services, platforms and business models in order to broaden artistic and commercial opportunities for our artists and create new experiences for fans. Universal Music Group is a Vivendi company. Find out more at: http://www.universalmusic.com