TODD GOODWIN ELEVATED TO SENIOR VICE PRESIDENT, COLLEGE, LIFESTYLE AND EXPERIENTIAL MARKETING
Goodwin to Expand Company's Industry-leading College Lifestyle Marketing Program Internationally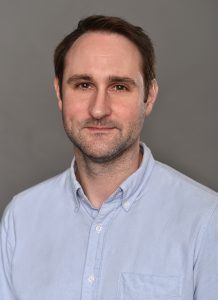 SANTA MONICA, March 2, 2018 – Universal Music Group (UMG), the world leader in music-based entertainment today announced Todd Goodwin has been promoted to Senior Vice President of College, Lifestyle and Experiential Marketing, gaining added responsibilities including leading an international expansion of UMG's industry-leading college program with operations in 50 markets across the U.S.
Goodwin, whose promotion is effective immediately, will remain based at UMG's global headquarters in Santa Monica and continue reporting to Michele Anthony, Executive Vice President of Universal Music Group. 
UMUSIC Experience is expanding into territories around the world and currently opening U.K. operations in London, Birmingham, Glasgow, Bristol and Manchester. The U.K. operation, overseen from UMG's London office, will open the door for international collaboration and become a content development resource for UMG's British labels. 
In making the announcement, Anthony said "From the content they produce to their role in marketing and identifying new talent, Todd and his UMUSIC Experience team have successfully challenged the traditional college marketing paradigm, creating an innovative division that is unmatched in the industry. Campuses have always been important in growing an artist's fan base, whether that's playing shows or touring college radio stations. To be successful, now as ever before, it's essential to speak authentically to this important demographic." 
Goodwin said, "At UMG, our college program has evolved from a traditional street team to one focused on bringing unique skill sets into our company that better position us to serve our artists, support our labels and, in the process, kick-start the careers of those who will lead our industry in the future. I would like to thank Michele Anthony for her vision for what we can achieve within this influential space and her continued mentorship and support – giving us the ability to build best-in-class college, lifestyle and experiential marketing teams prepared to meet the demands of the modern music industry. I'm also incredibly grateful for our amazing labels, the UMUSIC Experience management team and rep staff for turning ideas into reality." 
Since Goodwin joined UMG in 2015, he has quadrupled the size of the college team, recently renamed UMUSIC Experience, to more than 100 reps across the U.S. and expanded the team's capabilities to include content creation media, influencer and student organization outreach, research and ideation, A&R scouting, on-campus speaking engagements with UMG artists and executives including a Masterclass series with Ebony Media, social media strategy and live events. Over the past two years the UMUSIC Experience team has worked to support over 400 artists across the U.S., promoted in excess of 3,500 tour dates and reached students on more than 300 college and universities including public and private institutions and HBCU campuses.
During his tenure, Goodwin also developed the UMUSIC Experience Content Team, a select group of film school students and young creatives who produce everything from music videos, original series, lyric videos, interviews and behind-the-scenes pieces, to specialized footage for social media and digital media projects. 
About Universal Music Group 
Universal Music Group (UMG) is the world leader in music-based entertainment, with a broad array of businesses engaged in recorded music, music publishing, merchandising and audiovisual content in more than 60 countries. Featuring the most comprehensive catalog of recordings and songs across every musical genre, UMG identifies and develops artists and produces and distributes the most critically acclaimed and commercially successful music in the world. Committed to artistry, innovation and entrepreneurship, UMG fosters the development of services, platforms and business models in order to broaden artistic and commercial opportunities for our artists and create new experiences for fans. Universal Music Group is a Vivendi company. Find out more at: http://www.universalmusic.com.