TIMOTHY XU APPOINTED CHAIRMAN & CEO OF UNIVERSAL MUSIC GREATER CHINA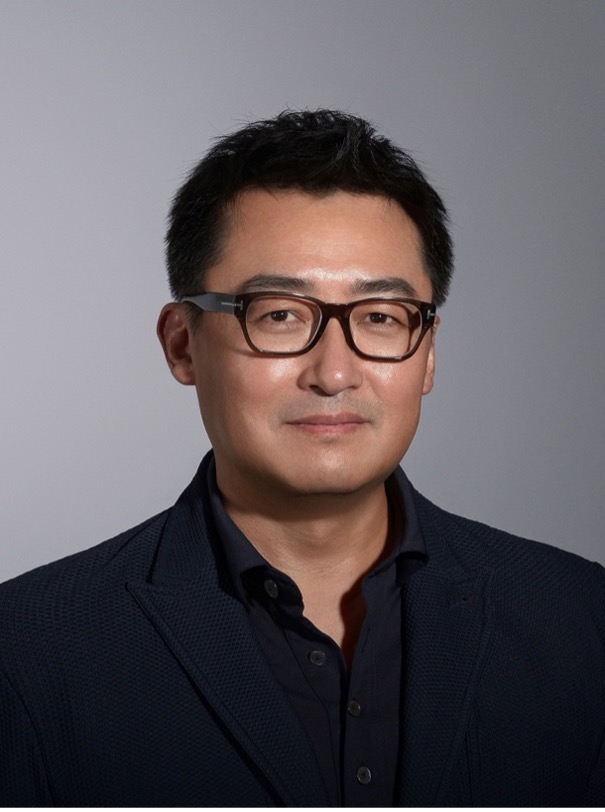 Experienced executive will lead UMG's operations across the Greater China region.
SANTA MONICA and BEIJING – September 04, 2023 – Universal Music Greater China (UMGC), a division of Universal Music Group (UMG), the world leader in music-based entertainment has today announced the appointment of highly-respected industry executive Timothy Xu as Chairman & CEO of its Greater China division, which includes UMG's operations in Mainland China, Hong Kong and Taiwan, effective September 04, 2023. His appointment follows the retirement earlier this year of longstanding Chairman, Sunny Chang.
With three decades of success in breaking Chinese artists and talent across the region and as an innovator, helping develop and introducing new areas of business to the market, Xu joins UMGC from Taihe Music Group, China's leading independent music company, where he has served as President & CEO since 2018. Prior to joining Taihe, he served as Chairman & CEO, Greater China at Sony Music Entertainment for four years (2012-16) and has held positions within leading entertainment companies including EMI Music & EMI Music Publishing China and Warner Music China, having started his career with China National Publications Import & Export Corporation (CNPIEC) in 1992.
In addition, as one of the industry's most experienced executives, he currently represents China's music sector as Vice-Chairman, China Music Industry Committee of CADPA (CMIC), Co-Founder and Chairman of China's Music Industry Committee Music Awards (CMA), Deputy Director of Emerging Music Group Working Committee, China's Chinese Musicians Association and as a consultant for the Digital Music Working Committee, China Audio-Video and Digital Publishing Association.
In making the announcement, Sir Lucian Grainge, Chairman & CEO, Universal Music Group said, "I am thrilled to welcome Timothy to lead our operations in Greater China.  He's a real music exec, given his deep experience generating creative and commercial success in the region.   I'm confident Timothy be instrumental as we continue to drive growth in the exciting and vibrant Chinese music market."
Adam Granite, Executive Vice-President, Market Development added, "Having worked together in the past, Timothy's unique and versatile experience across the sector will bring new opportunities to expand all areas of our business operations within Greater China, whilst also accelerating our focus on introducing Chinese music, culture, and artist talent to new markets and audiences around the world."
Timothy Xu, said "I am delighted to join Universal Music Group as Chairman & CEO of Greater China as we look to further establish the company as a dynamic and innovative leader in China's music ecosystem. I would like to thank both Sir Lucian Grainge, and Adam for the opportunity to join the world's leading music company, and for sharing my big ambitions for UMG's future business development, and artist success across the region (and beyond)."
In 2021, UMGC became the first major music company to establish multiple frontline label operations across China with the launch of Republic Records China, Capitol Records China, EMI China, PolyGram Records China, and Universal Music Chinaas its flagship label divisions, reinforcing UMGC's commitment to discovering and introducing the next wave of Chinese music talent globally across a variety of genres.
L-R – Sir Lucian Grainge, Timothy Xu, Adam Granite
About Universal Music Group
At Universal Music Group, we exist to shape culture through the power of artistry. UMG is the world leader in music-based entertainment, with a broad array of businesses engaged in recorded music, music publishing, merchandising and audiovisual content. Featuring the most comprehensive catalogue of recordings and songs across every musical genre, UMG identifies and develops artists and produces and distributes the most critically acclaimed and commercially successful music in the world. Committed to artistry, innovation and entrepreneurship, UMG fosters the development of services, platforms and business models in order to broaden artistic and commercial opportunities for our artists and create new experiences for fans. For more information on Universal Music Group visit www.universalmusic.com.