TAYLOR SWIFT SIGNS EXCLUSIVE GLOBAL RECORDING AGREEMENT WITH UNIVERSAL MUSIC GROUP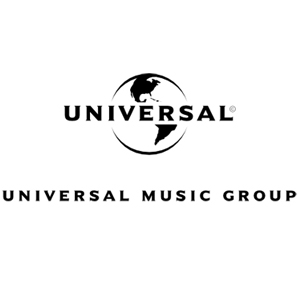 Republic Records to Serve as Swift's U.S. Label
SANTA MONICA, November 19, 2018—Taylor Swift, one of the music industry's most creatively and commercially successful artists in history, signed a global recording agreement with Universal Music Group (UMG), the world leader in music-based entertainment. Under the multi-year agreement, UMG will serve as the exclusive worldwide recorded music partner for Swift and UMG's Republic Records will serve as her label partner in the U.S.
The multi-album agreement, effective immediately, deepens the relationship between Swift and UMG and builds upon the enormous success she achieved with Big Machine Records—the label whose long-term strategic alliance with Republic Records first brought Swift into the UMG family. A ten-time Grammy winner distinguished as the youngest-ever recipient of the Grammy for Album of the Year—and the first female solo artist to win the award twice—is the only artist in history with four albums with sales of more than one million copies in their first week of release (2010's Speak Now, 2012's RED, 2014's 1989 and2017'sreputation), respectively.
In making the announcement, Sir Lucian Grainge, Chairman and CEO of Universal Music Group, said, "Few artists in history approach Taylor Swift's combination of massive global hits and creative brilliance. She is so multi-talented, she can achieve anything. I have such enormous respect for Taylor, in particular for her use of her hard-earned influence to promote positive change. Because of her commitment to her fellow artists, not only did she want to partner with a company that understood her creative vision and had the resources and expertise to execute globally on her behalf, she also sought a partner whose approach to artists was aligned with hers. With these shared beliefs, there is so much we can accomplish together, and all of us at UMG are enormously proud to be embarking on the next chapter of her career alongside her."
Monte Lipman, founder and CEO, of Republic Records said, "Taylor has not only captured the imagination of an entire generation, but has also redefined the paradigm of the modern music industry. Her commitment to songwriting and performing has earned her the respect of her peers and millions of adoring fans around the world. I can only imagine what Taylor is capable of achieving in the years to come, both culturally and creatively. I'm beyond thrilled to create an alliance with Republic Records and the incomparable Taylor Swift."
About Taylor Swift
Taylor Swift's critically-adored new album, reputation, was the biggest selling album of 2017 and No. 1 in over 111 countries on iTunes' sales charts upon release. With almost 1.3 million albums sold in a seven-day period, Taylor is the only artist in history to have four consecutive albums sell over one million copies in their week of release (2010's Speak Now, 2012's RED, 2014's 1989and 2017's reputation).
Taylor's chart-topping first single, "Look What You Made Me Do," broke multiple records within hours of its release. With over 10 million streams, it was the most-streamed song in a one-day, the lyric video for "Look What You Made Me Do" broke the standing record with over 19 million views, while the music video shattered the original most viewed video (28 million) record with 43.2 million views in 24 hours. Her current single "Delicate" was the latest song off reputationto top the Pop, Hot AC and AC charts.
Taylor is a ten-time Grammy winner, a singer, songwriter, musician and producer. She is the youngest person in history to win the music industry's highest honor, The Grammy Award for Album of the Year and she is the first female solo artist to win this prestigious award twice. Rolling Stone listed Taylor as one of the 100 Greatest Songwriters of All Time. Time magazine featured Taylor on their prestigious 2017 Person of the Year cover, named her one of the 100 Most Influential People in the world and was one of only eight candidates for the 2014 Person of the Year. A Brit and Emmy award winner, Taylor is Billboard's youngest-ever Woman of the Year and the only artist to have been awarded this honor twice.
About Universal Music Group
Universal Music Group (UMG) is the world leader in music-based entertainment, with a broad array of businesses engaged in recorded music, music publishing, merchandising and audiovisual content in more than 60 countries. Featuring the most comprehensive catalog of recordings and songs across every musical genre, UMG identifies and develops artists and produces and distributes the most critically acclaimed and commercially successful music in the world. Committed to artistry, innovation and entrepreneurship, UMG fosters the development of services, platforms and business models in order to broaden artistic and commercial opportunities for our artists and create new experiences for fans. Universal Music Group is a Vivendi company. Find out morehere. 
About Republic Records
A division of Universal Music Group, the world's leading music company, Republic Records is home to an all-star roster of multi-platinum, award-winning legends and superstar artists such as Ariana Grande, Black Sabbath, Florence + the Machine, Hailee Steinfeld, James Blake, James Bay, John Mellencamp, Julia Michaels, Kid Cudi, Liam Payne, Of Monsters and Men, Post Malone, Seth MacFarlane, Stevie Wonder, and more. Founded by brothers and chief executives Monte and Avery Lipman, it is also comprised of innovative business ventures, including American Recordings (The Avett Brothers), Boominati Worldwide (Metro Boomin), Brushfire (Jack Johnson), Casablanca Records (Tïesto), Cash Money (Drake, Jacquees, Nicki Minaj), Hollywood Records (Sofia Carson, Zendaya), Lava Records (Greta Van Fleet, Jessie J, Lorde), Monkeywrench (Pearl Jam), XO (The Weeknd, Belly, NAV), Young Money (Drake, Lil Wayne, Nicki Minaj), Roc Nation (Jaden Smith, Justine Skye, The Dream), among others. Republic also maintains a long-standing strategic alliance with country powerhouse Big Machine Records, and Universal Music Latin Entertainment.  In addition, Republic has expanded to release high-profile soundtracks for Universal Pictures (Fifty Shades of Grey, SING), Fox TV (Lee Daniels' STAR, The Four), and NBC TV (The Voice), as well as other notable film and television franchises.