Selina Webb promoted to EVP, Universal Music UK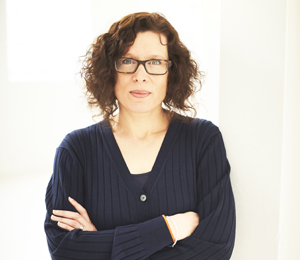 LONDON, May 3, 2016 – Selina Webb has been promoted to Executive Vice President of Universal Music UK, reporting to Chairman and CEO David Joseph.
Webb is being given a broader remit alongside her existing responsibilities as part of Universal Music UK's senior management team. This will see her actively involved in all strategic issues together with an expanded brief leading wider industry relations. She will also be a key member of the team overseeing Universal Music's move to St Pancras Square in 2018.
Webb joined the company in 1998 as Director of Press at Polydor Records, having previously been Editor of Music Week.  After assembling an award-winning press team and overseeing some of the biggest music news stories of the 2000s, she stepped up in 2010 to become senior director of communications for Universal Music UK.
David Joseph says, "Selina knows our company and our industry inside out, and has played a key role in Universal Music's success.  Her new role reflects her exceptional creative and commercial instincts, and I know she will make further significant contributions as we continue to create new opportunities for our artists and labels."
Alongside her new wider role, Webb will continue to oversee internal and external communications at the UK's market-leading record company, which includes the labels Capitol, Decca, Island, Polydor, UMC, UMTV and Virgin EMI, as well as the sync, brand partnership and TV production division Globe, live entertainment division U-Live and the world's most famous recording studios, Abbey Road.
About Universal Music Group
Universal Music Group (UMG) is the world leader in music-based entertainment, with a broad array of businesses engaged in recorded music, music publishing, merchandising and audiovisual content in more than 60 countries.  Featuring the most comprehensive catalog of recordings and songs across every musical genre, UMG identifies and develops artists and produces and distributes the most critically acclaimed and commercially successful music in the world.  Committed to artistry, innovation and entrepreneurship, UMG fosters the development of services, platforms and business models in order to broaden artistic and commercial opportunities for our artists and create new experiences for fans.
Universal Music Group is a Vivendi company.  Find out more at: http://www.universalmusic.com.