REPUBLIC RECORDS PROMOTES MARLENY DOMINGUEZ-REYES TO SVP OF MARKETING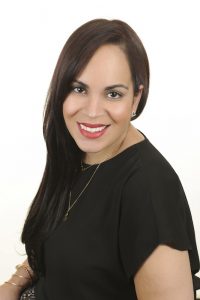 NEW YORK, October 2, 2018 – Republic Records promotes Marleny Dominguez-Reyes to Senior Vice President of Marketing—as announced today by Executive Vice President and General Manager Jim Roppo.
Through devising inventive and innovative 360-degree marketing campaigns, Ms. Dominguez-Reyes has proven instrumental to the sustained success of The Weeknd in addition to breaking Post Malone as one of the world's biggest stars. Additionally, she fostered the rise of Aminé into a multiplatinum force as well as a myriad of other projects throughout rap, hip-hop and R&B. She will continue to work on upcoming projects for the aforementioned acts and many more.
About her advancement, Mr. Roppo comments, "Marleny has become not only a leader within Republic, but for the industry at large. Her passion and enthusiasm have galvanized the careers of so many artists here and we are thrilled to announce this well-deserved promotion."
Ms. Dominguez-Reyes adds, "After four years at this company, I'm still blown away by the tenacity of the team. Monte, Avery, and Jim really empower everyone in the building to succeed at the highest level. Being part of Republic is being part of a family. We work together to vie for number one, change the game, and break records. The strategy comes from everyone. We all share the same goal to win with a lot of grace."
Ms. Dominguez-Reyes began her career in 1999 at eOne Music. She worked her way up through the label's ranks to become Senior Director, Urban and finally Vice President, Urban over the course of 15 years. Along the way, she helped launch the careers of Jim Jones, DJ Khaled, DJ Drama, Unk, and more.
Billboard recognized her among its coveted "40 Under 40" in 2016, and on its 2018 R&B Hip-Hop 100 Power Players. She is based out of the label's New York headquarters.
ABOUT REPUBLIC RECORDS
A division of Universal Music Group, the world's leading music company, Republic Records is home to an all-star roster of multi-platinum, award-winning legends and superstar artists such as Ariana Grande, Black Sabbath, Florence + the Machine, Hailee Steinfeld, James Blake, James Bay, John Mellencamp, Jordan Smith, Julia Michaels, Keith Richards, Kid Cudi, Liam Payne, Of Monsters and Men, Post Malone, Seth MacFarlane, Stevie Wonder, and more. Founded by brothers and chief executives Monte and Avery Lipman, it is also comprised of innovative business ventures, including American Recordings (The Avett Brothers), Boominati Worldwide (Metro Boomin), Brushfire (Jack Johnson), Casablanca Records (Tïesto), Cash Money (Drake, Jacquees, Lil Wayne, Nicki Minaj), Hollywood Records (Sofia Carson, Zendaya), Lava Records (Greta Van Fleet, Jessie J, Lorde), Monkeywrench (Pearl Jam), XO (Belly, NAV, The Weeknd), Roc Nation (Jaden Smith, Justine Skye, The Dream), among others. Republic also maintains a long-standing strategic alliance with country powerhouse Big Machine Records (Taylor Swift), and Universal Music Latin Entertainment (Luis Fonsi, J Balvin). In addition, Republic has expanded to release high-profile soundtracks for Universal Pictures (Fifty Shades of Grey, SING), Fox TV (Lee Daniels' STAR, The Four), and NBC TV (The Voice), as well as other notable film and television franchises.