REPUBLIC RECORDS PROMOTES KEVIN LIPSON TO EXECUTIVE VICE PRESIDENT OF COMMERCE, STREAMING, & DIGITAL STRATEGY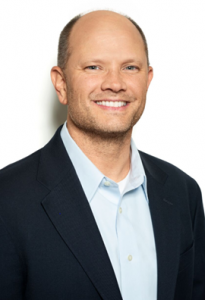 NEW YORK, December 6, 2018 – Republic Records advances Kevin Lipson to Executive Vice President of Commerce, Streaming, and Digital Strategy—as announced today by EVP/General Manager Jim Roppo.
Since 2014, Mr. Lipson has served as Senior Vice President of Commerce. He has proven instrumental to the team's evolution and the seamless integration of streaming, digital marketing, technology, and now original content as functions of the commerce department. Kevin and his team work to build relationships and spearhead high-profile initiatives with key commerce and digital partners.
Under his supervision, the Republic Stream Team has consistently dominated throughout 2018. Mr. Lipson and his team have fueled meteoric and record-breaking streaming weeks from Drake, Post Malone, Lil Wayne, Ariana Grande, Nicki Minaj,and The Weeknd in addition to galvanizing the rise of Metro Boomin, Greta Van Fleet, NAV and others. Additionally, the department ignited the success of powerhouse Island records artists such as Shawn Mendes, Demi Lovato, Mike Posner, and more.
About this promotion, Mr. Roppo comments, "Kevin is a true leader in every sense of the word whose forward-thinking vision has been integral to the sustained success of superstars and breaking talent alike. He has redefined and expanded the role of our Commerce team, setting a new benchmark for the industry. It's with great pride and excitement that I congratulate him on this well-deserved promotion."
"It's an honor to continue working with Jim, Monte and Avery Lipman, and the entire team," says Mr. Lipson. "This isn't just a job; this is a lifestyle for everyone in the building. We're all highly competitive, supportive of each other, and focused on achieving the same goal. The Republic leadership is constantly pushing for innovation, and it's a call our department is excited to heed. I love what I do, and I can't imagine a better place to do it."
Mr. Lipson stands out as a 22-year veteran of Universal Music Group. He has held several senior level management positions within the Universal family of labels at Republic, Island, Def Jam, UMe and UMG's commercial partnership division in LA & New York. He also recently discovered and helped sign Island's pop songwriting and production duo Loote.
ABOUT REPUBLIC RECORDS
A division of Universal Music Group, the world's leading music company, Republic Records is home to an all-star roster of multi-platinum, award-winning legends and superstar artists such as Ariana Grande, Black Sabbath, Florence + the Machine, Hailee Steinfeld, James Blake, James Bay, John Mellencamp, Julia Michaels, Kid Cudi, Liam Payne, Of Monsters and Men, Post Malone, Seth MacFarlane, Stevie Wonder, Taylor Swift and more. Founded by brothers and chief executives Monte and Avery Lipman, it is also comprised of innovative business ventures, including American Recordings (The Avett Brothers), Boominati Worldwide (Metro Boomin), Brushfire (Jack Johnson), Casablanca Records (Tïesto), Cash Money (Drake, Jacquees, Nicki Minaj), Hollywood Records (Sofia Carson, Zendaya), Lava Records (Greta Van Fleet, Jessie J, Lorde), Monkeywrench (Pearl Jam), XO (The Weeknd, Belly, NAV), Young Money (Drake, Lil Wayne, Nicki Minaj), Roc Nation (Jaden Smith, Justine Skye, The Dream), among others. Republic also maintains a long-standing strategic alliance with country powerhouse Big Machine Records, and Universal Music Latin Entertainment. In addition, Republic has expanded to release high-profile soundtracks for Universal Pictures (Fifty Shades of Grey, SING), Fox TV (Lee Daniels' STAR, The Four), and NBC TV (The Voice), as well as other notable film and television franchises.