REPUBLIC RECORDS PROMOTES JOSEPH CAROZZA TO EXECUTIVE VICE PRESIDENT, MEDIA & ARTIST RELATIONS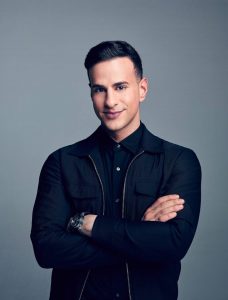 NEW YORK, January 7, 2019 – Republic Records announced Joseph Carozza has been promoted to Executive Vice President of Media and Artist Relations, effective immediately, as announced today by Founder and Chairman Monte Lipman.
Mr. Carozza will continue to be based in Republic's New York headquarters and report to Mr. Lipman.
In his expanded role, Mr. Carozza will continue to be responsible for the label's media department and oversee press strategy, as well as help foster artist development across Republic's roster. Additionally, he will play an integral role in a wide range of company and executive initiatives.
"Joe Carozza's creative instincts, attention to detail, and rapport with the artist community is brilliant," Mr. Lipman said. "This announcement not only recognizes his extraordinary talent and rapid trajectory, but also identifies Joe as a true leader in this industry."
"The past five years have been an incredible ride," Mr. Carozza said. "There is nothing like working alongside Republic's dynamic executive team led by Monte and Avery who set the tone every day for our pursuit of excellence, personally and on behalf of our roster. It's an honor to represent the artists who are at the forefront of our culture and so rewarding to play a part in breaking the next generation of superstars alongside Republic's incredible media dream team."
Since joining Republic in 2013, Mr. Carozza has developed and guided unprecedented strategic campaigns for marquee artists including Ariana Grande, Nicki Minaj, The Weeknd, and more, while working with his team to break new artists. Mr. Carozza began his career in public relations at entertainment industry PR powerhouse Rogers & Cowan followed by an impressive tenure at Sony's Epic Records.
ABOUT REPUBLIC RECORDS
A division of Universal Music Group, the world's leading music company, Republic Records is home to an all-star roster of multi-platinum, award-winning legends and superstar artists such as Ariana Grande, Black Sabbath, Florence + the Machine, Hailee Steinfeld, James Blake, James Bay, John Mellencamp, Jordan Smith, Julia Michaels, Keith Richards, Kid Cudi, Liam Payne, Of Monsters and Men, Post Malone, Seth MacFarlane, Stevie Wonder, and more. Founded by brothers and chief executives Monte and Avery Lipman, it is also comprised of innovative business ventures, including American Recordings (The Avett Brothers), Boominati Worldwide (Metro Boomin), Brushfire (Jack Johnson), Casablanca Records (Tïesto), Cash Money (Drake, Jacquees, Lil Wayne, Nicki Minaj), Hollywood Records (Sofia Carson, Zendaya), Lava Records (Greta Van Fleet, Jessie J, Lorde), Monkeywrench (Pearl Jam), XO (Belly, NAV, The Weeknd), Roc Nation (Jaden Smith, Justine Skye, The Dream), among others. Republic also maintains a long-standing strategic alliance with country powerhouse Big Machine Records (Taylor Swift), and Universal Music Latin Entertainment (Luis Fonsi, J Balvin). In addition, Republic has expanded to release high-profile soundtracks for Universal Pictures (Fifty Shades of Grey, SING), Fox TV (Lee Daniels' STAR, The Four), and NBC TV (The Voice), as well as other notable film and television franchises.