REPUBLIC RECORDS NAMES JIM ROPPO EXECUTIVE VICE PRESIDENT & GENERAL MANAGER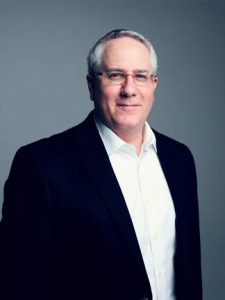 NEW YORK, NY, January 5, 2018 – Republic Records promotes Jim Roppo to Executive Vice President and General Manager—as announced today by Founder and Chairman Monte Lipman.
In this new post, Mr. Roppo will oversee label operations for Republic and its various partners.
About the promotion, Mr. Lipman comments, "Jim has served as key architect for many campaigns over the years that not only yielded tremendous results, but also made an impact on pop culture. His drive, determination, and competitive spirit are intoxicating. In his new role, Jim will have even more latitude to help steer the company into uncharted waters.  I'm thrilled about this announcement."
"Republic has a world-class roster and team," adds Mr. Roppo. "The leadership is incredible. Charlie Walk is a creative force of nature. Avery Lipman operates with unmatched finesse and foresight. Monte is the ultimate coach, pushing you to not only meet your potential, but exceed it. A company hallmark is its focus on breaking new artists. That's what inspires me the most. My passion for the business centers around the idea of turning other people on to great music. Republic gives me the opportunity to do just that."
A 20-year veteran of Universal Music Group, Mr. Roppo has been a part of the Republic family since 2012. Most recently, he served as EVP, Marketing & Commerce. Throughout his tenure, he's been at the forefront of historical campaigns for the likes of Drake, The Weeknd, Ariana Grande, Post Malone, James Bay, and most recently Grammy Best New Artist nominee Julia Michaels, and many more. Prior to Republic, he logged 13 years at Island Def Jam Music Group, becoming Senior Vice President of Sales and working on Justin Bieber, Kanye West, Rihanna, and more. Jim proudly claims to have seen every iteration of the industry's format evolution, kicking off his career at Los Angeles's famed Aron's Records during 1988 when vinyl gave way to CDs.
ABOUT REPUBLIC RECORDS
A division of Universal Music Group, the world's leading music company, Republic Records is home to an all-star roster of multi-platinum, award-winning legends and superstar artists such as Ariana Grande, Aminé, Black Sabbath, DNCE, Florence + the Machine, Gotye, Hailee Steinfeld, James Blake, James Bay, John Mellencamp, Jordan Smith, Julia Michaels, Keith Richards, Kid Cudi, Liam Payne, Marian Hill, Of Monsters and Men, Post Malone, Seth MacFarlane, Stevie Wonder, and more. Founded by brothers and chief executives Monte and Avery Lipman, it is also comprised of innovative business ventures, including American Recordings (The Avett Brothers, Towkio), Boominati Worldwide (Metro Boomin), Brushfire (Jack Johnson), Casablanca Records (Giorgio Moroder, KUNGS, Tïesto), Cash Money (Drake, Lil Wayne, Nicki Minaj), Hollywood Records (Sofia Carson, Zendaya), Lava Records (Greta Van Fleet, Jessie J, Lorde), Monkeywrench (Pearl Jam), XO (The Weeknd), Roc Nation (Belly, Justine Skye, The Dream), Tuff Gong (Damian Marley), Victor Victor Records (D Savage, Ski Mask The Slump God), among others. Republic also maintains a long-standing strategic alliance with country powerhouse Big Machine Records (Taylor Swift), and Universal Music Latin Entertainment (Luis Fonsi, J Balvin). In addition, Republic has expanded to release high-profile soundtracks for Universal Pictures (Fifty Shades of Grey, SING), Fox TV (Lee Daniels' STAR), and NBC TV (The Voice), as well as other notable film and television franchises.