REBECCA ALLEN PROMOTED TO PRESIDENT OF DECCA RECORDS GROUP UK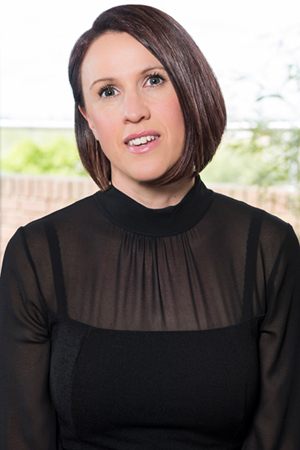 LONDON, May 8, 2017 – Universal Music UK Chairman & CEO David Joseph has announced the promotion of Rebecca Allen to President of Decca Records Group UK, as the label celebrates one of the most successful periods in its long and illustrious history.
Allen is stepping up after 17 years at Universal Music, in which time she has held posts as Decca's Director of Media, General Manager and, since November 2014, Managing Director.
Her promotion to President comes as Decca enjoys a run of high profile success, scoring Top 10 albums in quick succession with Ball & Boe, Dame Vera Lynn and most recently Imelda May. Ball & Boe's Together is now double platinum after becoming the UK's Christmas number one album following its release in November 2016.
Allen's track record since 2014 has also seen her achieve Gold breakthrough albums with Gregory Porter and The Shires, UK number one albums with Rod Stewart and The Lumineers, and extended chart success with Andrea Bocelli, André Rieu and Aled Jones.
During this period Decca has maintained its longstanding leadership of the UK classical and jazz markets with its three labels Decca Records, Decca Classics and the newly-formed Mercury KX alongside an expanded roster of affiliate label partners including Deutsche Grammophon, Verve, Blue Note, Universal Nashville and Concord.
Allen will continue to report jointly to David Joseph and Dickon Stainer, President and CEO of Global Classics and Jazz, in her new role, which is effective immediately.
David Joseph says: "Becky is an extraordinary executive. Her passion for artists and every area of repertoire is matched only by the very obvious satisfaction she gets out of running an incredible team. Pretty much any genre goes at Decca, but the one thing that is predictable is that when Becky and her team get behind a project, there would have to be a very good reason for it not to be a success. She is an exceptional leader who is loved by everyone around her, but it would be a mistake to underestimate her steely determination. This is a very well-deserved promotion."
Dickon Stainer says: "Becky's winning drive and enthusiasm is an inspiration to the young company she has built and to the artists she champions. She is a ground-breaker and a catalyst for change. With her at the helm, anything is possible for Decca – the label which finds audiences others cannot reach."
Rebecca Allen says: "Decca is one of the most iconic labels in British music culture, and to be given the opportunity to lead the company forward with a young and ambitious team is a huge privilege. We are known for being distinct and for signing the unexpected and I am enormously proud of the entire team at Decca and all our artists. I would like to thank David and Dickon for their continued support of Decca as the company evolves at an extraordinary time of innovation and opportunity for our industry."
After studying at the Trinity College of Music in London, Allen started her career at the BBC where she worked with the BBC Symphony Orchestra and later the BBC Proms. She joined Universal Classics & Jazz in 1999 and remained with the label after it was re-named Decca Records UK in 2009. Since 2015 Allen has additionally sat on the board of Trinity Laban Conservatoire of Music and Dance.
About Universal Music Group
Universal Music Group (UMG) is the world leader in music-based entertainment, with a broad array of businesses engaged in recorded music, music publishing, merchandising and audiovisual content in more than 60 countries. Featuring the most comprehensive catalog of recordings and songs across every musical genre, UMG identifies and develops artists and produces and distributes the most critically acclaimed and commercially successful music in the world. Committed to artistry, innovation and entrepreneurship, UMG fosters the development of services, platforms and business models in order to broaden artistic and commercial opportunities for our artists and create new experiences for fans. Universal Music Group is a Vivendi company. Find out more at: http://www.universalmusic.com.