PRIMARY WAVE MUSIC AND VIRGIN MUSIC LABEL & ARTIST SERVICES INK GLOBAL AGREEMENT
Gaither Group Labels and Sun Records to Deliver First Releases Under Deal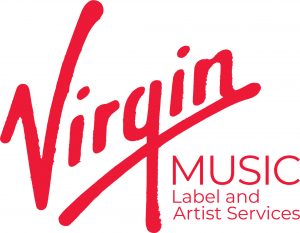 Primary Wave Music, one of the world's leading independent music companies, has entered into a worldwide distribution agreement with Virgin Music Label & Artist Services, an arm of Capitol Music Group (CMG) in the U.S., it was announced today by Virgin President Jacqueline Saturn, Virgin General Manager Matt Sawin, and The Gaither Group President Paul Sizelove. The deal, which covers master recordings from within the Primary Wave Music catalog, spans all physical and digital distribution channels and will focus on releases from Primary Wave Music's strategic partner The Gaither Group, which owns the labels Gaither Music, Green Hill and Emerald Wave, and from the legendary Sun Records catalog, which Primary Wave Music acquired in January.
The agreement is designed to greatly expand the global reach and resources available to Primary Wave Music and The Gaither Group's labels, and will enable those entities to draw upon Virgin's extensive label services for commercial support, radio promotion and more. The partnership also includes the opportunity for artists to partner with the Gaither platform for faith-based content, as Gaither Music will continue its long-standing relationship with Capitol Christian Music Group (CCMG) as part of the CMG family.
Since striking a strategic partnership with Primary Wave Music in 2019, The Gaither Group has seen significant growth in its consumer reach through such avenues as weekly exposure on television and through SiriusXM's "enLighten" channel, Gaither's YouTube channel—which has now achieved two million subscribers—and its "More Than The Music" podcast which launched in April of 2020. Gaither's Green Hill Label has also grown significantly through strategic partnerships with a diverse array of artists that includes Jim Brickman, Olivia Newton-John and Celtic Thunder, as well as through its acquisition of the Rural Rhythm catalog and the launch of "Emerald Wave by Green Hill," which targets the "wellness" market. Green Hill will also be releasing new albums by Paul Anka and Frankie Valli later this year.
Primary Wave Music's acquisition of Sun Records—the legendary home to classic recordings by Johnny Cash, Jerry Lee Lewis, Carl Perkins and more–further expanded the company's portfolio of master recordings.
According to Virgin's Saturn and Sawin, "We are so excited to begin this relationship with Primary Wave Music and The Gaither Group as their new distribution partner.  Both companies are so forward thinking and always looking to create new opportunities to build awareness and audiences for their artists and music.  Their approach perfectly aligns with ours, and we look forward to many years of success together."
"We are very excited about Gaither Music Group's new alliance with Virgin Music Label & Artist Services and Capitol Music Group," stated Paul Sizelove, president of Gaither Music Group. "After decades of building a firm foundation with Capitol Christian Music Group, Gaither Music and Green Hill Music have experienced exponential growth over the past few years.  The rapid expansion of our family of labels, including our recent addition of Sun Records, makes this a great opportunity and ideal home for our artists and initiatives.  I look forward to creating a partnership of continued success as we develop further strategic distribution opportunities worldwide with the Virgin and CMG teams."
About Virgin Music Label & Artist Services
Virgin Music Label & Artist Services is a network of regional hubs strategically positioned in the world's leading music markets that delivers premium artist and label services to the industry's most dynamic entrepreneurs and independent talent.
Founded on the spirit and ethos of the Virgin brand, long synonymous with disruptive innovation and musical creativity, Virgin Music Label & Artists Services provides artists and labels with global and regional solutions and resources from fully staffed operations across major music markets, including the fast-growing Latin music territories, with more to come.
About Primary Wave Music
The Home of Legends.
Primary Wave Music is the leading independent publisher of iconic and legendary music in the world. The company is home to some of the most iconic songwriters, artists, and record labels across the history of recorded music including Sun Records, Bob Marley, Stevie Nicks, Frankie Valli & the Four Seasons, Smokey Robinson, Whitney Houston, Burt Bacharach, Prince, Olivia Newton-John, Ray Charles, Aerosmith, Def Leppard, War, Robbie Robertson, Count Basie, Sly & The Family Stone, Boston, Alice Cooper, Paul Anka, Boy George and Culture Club, Allee Willis, Leon Russell, Free, Toots & The Maytals, Steve Cropper, Glenn Gould, Air Supply, Holly Knight, Godsmack, Disturbed, Devo, Donny Hathaway, Nicky Chinn, Noel Hogan (Cranberries), Dan Wilson, KT Tunstall, Patrick Leonard, Sturken & Rogers, and many more. The songs represented by Primary Wave include over 700 Top 10 singles, and over 300 #1 hits. Throughout the company's 15-year existence, Primary Wave Music has embraced an entrepreneurial spirit, offering and executing proactive one-of-a-kind ideas, unique services and marketing campaigns for our artists.  Primary Wave has earned a stellar reputation for being forward thinking and re-introducing classic artists and their music into the modern marketplace as well as nurturing young talent to become legends themselves.  This success is based upon our team of seasoned and creative executives collaboratively working together closely with our artists as partners.  As a company, we strive for excellence in the pursuit of iconic artists and catalogs that not only reflect great artistry, but impact and influence culture.
About The Gaither Group
One of the largest independent Christian music companies in the world and a household name for millions of fans, Gaither Music Group, in partnership with Primary Wave Music Publishing, is known worldwide for its award-winning and top-selling recordings, including the Gaither Gospel Series, of which 133 products have been certified gold, platinum or multi-platinum. These recordings, which encompass more than 177 video copyrights, showcase gospel music pioneers; many of the finest performers in the gospel and country genres; up-and-coming acts; and country artists including The Oak Ridge Boys, Jimmy Fortune, Joey+Rory, Alabama, Alan Jackson, The Statler Brothers, George Jones, Vince Gill, Josh Turner, Tennessee Ernie Ford, The Isaacs, and others. The brand has partnered with Sandi Patty, Gloria Gaynor, Steven Curtis Chapman and a host of acclaimed talents from various fields of music. Gaither Music Group has garnered sales of more than 40 million DVDs and CDs, including such PBS stalwarts as Billy Graham: God's Ambassador, the only authorized video autobiography of Reverend Billy Graham; The Gospel Music of Johnny Cash; and three Elvis Presley projects, including He Touched Me and The Gospel Music of Elvis Presley, in conjunction with the Elvis Presley Estate. The company developed a partnership with Cracker Barrel Old Country Store® in 2008; and its alliances with Capitol Christian Music Group, Universal Music Group and Time Life Music remain bedrocks for the company.