MUSIC EXECUTIVE BRIAN NOLAN NAMED SENIOR VICE PRESIDENT OF SEVENTEENFIFTY
Charged With Overseeing Company's Brand Partnerships And Sync Licensing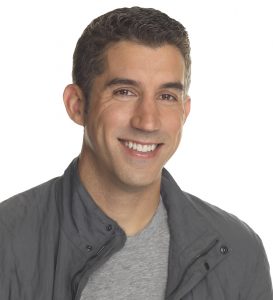 LOS ANGELES, October 3, 2017 – According to Jubelirer, "Brian has such a broad-base of experience within the music industry, and he has clearly excelled in every position he's held.   He knows the intricacies of artist development first-hand, and is so well-suited to integrating the role of seventeenfifty into our overall marketing efforts to build and enhance careers in ways that are consistent with the creative paths and images of our artists.  We are thrilled that Brian has joined the CMG family."
Nolan said, "I want to thank Steve Barnett, Michelle Jubelirer, and Ashley Newton for the incredible opportunity to lead seventeenfifty.  Producing game-changing opportunities that align with the creative visions of our artists is at the core of our department, and we will do that better than any of our competitors."
Brian Nolan comes to Capitol after 12 years at Columbia Records/Sony Music, most recently as Columbia's Vice President of International Marketing.  In that role, he led the international marketing campaign for David Bowie's ★ album, one of the biggest-selling worldwide releases of 2016.  He also led international marketing campaigns for Depeche Mode, John Mayer and Russ, to name a few.  Prior to assuming that role, Nolan was Vice President of Sony Music's in-house Creative Agency, where he co-created Culinary Beats – a CITI-branded original series that aired for two seasons on Yahoo! – and On The Road, which aired on The Travel Channel.  He is also an Executive Producer of YouTube's Best.Cover.Ever original series, which is airing this Fall.
Among his many achievements within the branding/licensing space, Nolan secured global advertising campaigns for Rachel Platten's "Fight Song" with Ford, Leon Bridges' "Coming Home" for Apple and "River" for Beats by Dre.  A leader in the sports marketing space, his countless partnerships with ESPN included a label wide collaboration for the 2014 College Football season.   Nolan also secured Turner Sports promotional campaigns for Bruce Springsteen's "Land of Hopes and Dreams" in MLB's 2012 Playoffs, AC/DC's "Play Ball" in MLB's 2014 Playoffs and Pharrell Williams' "Come Get It Bae" in the 2014 NBA Playoffs.
Nolan spent 6 years in the Columbia Records Rhythm Promotion department rising to Senior Director of Rhythm Promotion in 2011.  He played an integral role in the breaking of J. Cole, culminating in the success of that artist's triple platinum 2014 Forest Hills Drive album.  J. Cole, himself, recognized Nolan's commitment and achievements on his behalf by prominently referencing Brian on that album's "Note To Self."  Nolan's success as a promotion executive also included groundbreaking airplay campaigns for Beyoncé, Adele, John Legend and Three 6 Mafia.
Brian Nolan was named of one of Linkedin's Next Wave in 2015 and was featured in ESPN Magazine's Music Issue that same year.  He was one of Billboard Magazine's 40 Under 40 in 2014, 30 Under 30 in 2009 and Street Information Network's (S.I.N.) Mixshow Executive of the Year in 2008.  Nolan is a member of the East Coast MusiCares Ambassadors Board.
He began his career working in the mailroom at BMG in 2002, a post he held for two years before his tenure at Columbia Records.