MICHAEL ALEXANDER PROMOTED TO EXECUTIVE VICE PRESIDENT, INTERNATIONAL FOR DEF JAM RECORDINGS, ISLAND RECORDS AND REPUBLIC RECORDS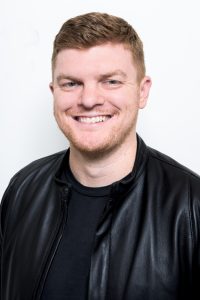 NEW YORK, DECEMBER 5, 2017 — Republic Records, Def Jam Recordings and Island Records today announced that Michael Alexander has been promoted to Executive Vice President, International.
In this role, Alexander directs artist campaigns outside of the U.S., including marketing, publicity and promotion. He will remain based in Universal Music Group's offices in New York.
"Ever since Mike took on the reins of representing Republic's roster outside of America, our profits and chart share across the globe have grown exponentially," said Monte Lipman, Chairman and CEO of Republic Records. "His promotion and accolades are well deserved."
"Mike is an extraordinary executive who has been an integral part of Island's international success with artists including Shawn Mendes, Demi Lovato, Fall Out Boy, The Killers, Nick Jonas, just to name a few," said David Massey, President of Island Records. "The Island family couldn't be more proud to work alongside Mike and his incredible team."
"In today's expanding global marketplace, hit records can break from anywhere in the world, making this an incredibly exciting time," Alexander said. "It's a privilege to work with the most talented artists and executives in the industry. I would especially like to thank Michele Anthony, Avery Lipman, Monte Lipman, David Massey and Steve Bartels for their continued support."
Alexander and his team played a key role in successful releases from Justin Bieber, Drake, The Weeknd and Ariana Grande, as well as from Alessia Cara, Shawn Mendes and Post Malone.
Alexander has spent his entire career within the Universal Music Group family, having started as an intern in 2003 before becoming an assistant at Island Def Jam in 2005. He then spent the next eight years working in positions of increasing responsibility, including being named Vice President, International in 2012 and Senior Vice President, International in 2013.
About Universal About Universal Music Group
Universal Music Group (UMG) is the world leader in music-based entertainment, with a broad array of businesses engaged in recorded music, music publishing, merchandising and audiovisual content in more than 60 countries. Featuring the most comprehensive catalog of recordings and songs across every musical genre, UMG identifies and develops artists and produces and distributes the most critically acclaimed and commercially successful music in the world. Committed to artistry, innovation and entrepreneurship, UMG fosters the development of services, platforms and business models in order to broaden artistic and commercial opportunities for our artists and create new experiences for fans. Universal Music Group is a Vivendi company. Find out more at: http://www.universalmusic.com.