MATT SAWIN PROMOTED TO EXECUTIVE VICE PRESIDENT OF CAROLINE CAPITOL MUSIC GROUP'S INDEPENDENT DISTRIBUTION AND SERVICES DIVISION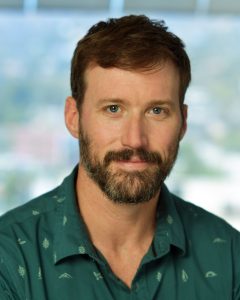 HOLLYWOOD, July 17, 2018 – Highly regarded music executive Matt Sawin has been promoted to the position of Executive Vice President of Caroline – the Independent Distribution and Services division of Capitol Music Group (CMG) – it was announced today by Caroline's General Manager Jacqueline Saturn, to whom Sawin reports.  In his elevated position, Sawin is charged with overseeing Caroline's strategy across its North American business unit, including partner relations, marketing, commercial development and its production teams.  He will continue to be based in Caroline's headquarters within the iconic Capitol Tower in Hollywood.
Sawin was most recently Caroline's SVP of Marketing & Commercial Development, a position he has held since 2016, and has been with the division since its inception as EMI's Label Services arm in 2008.  He has played an instrumental role in crafting Caroline's business model that integrates a la carte label services within the foundation of independent distribution, as well as in the division's 90% marketshare growth over the last 3 years through a strategic focus on business development and global growth with sister company Caroline International.
Recent Caroline successes that Sawin has been integral to achieving include #1 Billboard Top 200 albums from Halsey (Hopeless Fountain Kingdom), NF (Perception), Migos (Culture II) and XXXTentacion (?), as well as #1s on genre-specific charts from Van Morrison (Americana), Cut Copy (Dance/Electronic).  In addition, Caroline has placed 10 Top 20 hits on the Billboard Hot 100, 10 albums on the Billboard Hip-Hop Chart, and achieved 14 platinum and 17 gold single certifications, all in 2018.
According to CMG's Chief Operating Officer Michelle Jubelirer, "Matt has a great depth of knowledge in the data and commercial side of our business, but also possesses a keen understanding of what Caroline's partners are looking for in terms of artist and label support.  This combination makes him such an important asset to Caroline, and I couldn't be happier that he'll be continuing to make such valuable contributions to our company in his new position."
Saturn added, "Matt's commitment to achieving success is already well documented here at Caroline, and he continues to be an invaluable source of strategy, creativity and business savvy which greatly benefits our label and artist partners.  The magic in Matt is how he applies his passion for music and his vast knowledge for all facets of the business in the world of consumption and the ever- changing market.  Matt makes a difference every day, and his promotion is well-earned and deserved."
Sawin said, "I'm very proud of what we've built at Caroline, and we are incredibly well positioned to help our partner artists and labels achieve success in this ever-changing global music environment.  We are poised to deliver at every level and help artists and their teams evaluate each opportunity and chart the proper course of artist development."
Prior to joining Caroline, Sawin was Content Manager at Starbucks Entertainment in Los Angeles, where he was involved in the company's A&R and editorial departments for the Hear Music label – a joint venture with Concord Music that included artists such as Paul McCartney and Sia.  He began his career in 1999 in Seattle at local record shops and a variety of internships before managing the buying and merchandising for the Hear Music Record store chain as it was being acquired by Starbucks in 2001.   He co-developed that company's Apple/iTunes partnership for the groundbreaking "Pick Of The Week" and Album Card download initiatives across the entire Starbucks chain.