MARNI CONDRO NAMED HEAD OF FILM & TELEVISION AT UNIVERSAL MUSIC PUBLISHING GROUP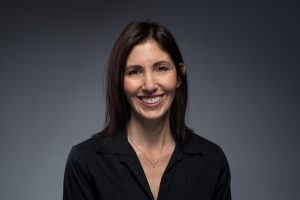 SANTA MONICA, January 9, 2017 – Universal Music Publishing Group (UMPG), a leading global music publishing company, announced today the appointment of Marni Condro to Senior Vice President of Film & Television creative synchronization for the U.S., effective immediately.
In her new role leading UMPG's film and television division, Condro oversees all creative placements of the company's music catalog in film, trailers, television, TV marketing campaigns, sports and videogames. Condro will be based at the company's headquarters in Santa Monica and report to Evan Lamberg, President of UMPG, North America.
"Since joining us at Universal Music Publishing, Marni has shown herself to be an overall dynamic leader and continues to be a great creative executive for our sync dept. This is a well-deserved promotion," said Evan Lamberg, UMPG President, North America.
"The audiovisual landscape is growing faster than ever and all roads lead back to publishing, translating to huge sync placement opportunities for our talented songwriters and iconic catalogs," said Condro. "I'm appreciative of Jody Gerson and Evan Lamberg for giving me this opportunity and look forward to many successes with UMPG."
With a track record in film and TV music, Condro previously served in roles at Sony/ATV Music Publishing where she placed and oversaw all major TV and TV marketing synchronization deals including "Glee" episodes with music from The Beatles, "Dancing With The Stars" Michael Jackson episodes, early sync placements for Lady Gaga, Taylor Swift and Ed Sheeran, and promotional campaigns for the Super Bowl, Olympics, Oscars and network, cable and streaming service branding campaigns.
Prior to Sony/ATV, Condro worked at Fox where she worked on the music for "Ally McBeal", "24", "The Simpsons" and "Family Guy." She also worked at Polygram Film & TV Music and for a prominent film music supervisor.