MARK COLTMAN PROMOTED TO EVP, INFORMATION TECHNOLOGY AT UNIVERSAL MUSIC PUBLISHING GROUP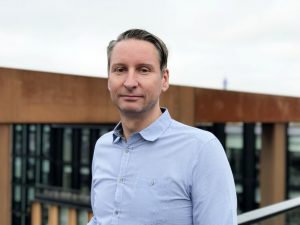 SANTA MONICA – August 1, 2018 — Universal Music Publishing Group (UMPG), a leading global music publishing company, announced today that Mark Coltman has been promoted to EVP, Information Technology. Coltman will continue to be based out of London and will report to UMPG's CFO, Worldwide JW Beekman and EVP, Global Administration John Reston.
Coltman's responsibilities include driving UMPG's global IT strategy and overseeing all application development and maintenance across the company's business lines. His team covers a broad range of functions, including UMPG's core royalty systems, advanced business intelligence and CRM applications and tailor-made synch pitching and licensing system. Coltman, who has been with UMPG for over two decades, started as a consultant and joined the company in 2013. He most recently served as SVP, Global Technology.
On making the announcement, Beekman said: "UMPG's global, integrated suite of applications enable excellent administration services that provide value to our songwriters and partners. In his leadership role, Mark has been instrumental in driving UMPG's market-leading development of these technologies while staying relentlessly focused on being a true partner to the business. I very happy to recognize his incredible contributions with this promotion."
"We operate in a fast-paced industry where evolving technologies are playing an unprecedented role in the marketplace. This is a fantastic opportunity for UMPG to continue its industry leadership in the delivery of innovative applications which help all areas of our business to excel," said Coltman. "I look forward to my continued work with JW and our talented global executive team on these integral efforts."  
An integral member of the UMPG global management team, in his previous position, Coltman led the development of and transition to the company's new cloud-based technology infrastructure.