LUIS ESTRADA APPOINTED PRESIDENT, UNIVERSAL MUSIC SOUTHERN CONE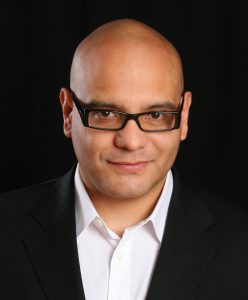 BUENOS AIRES, March 4, 2020 – Universal Music Latin America announced today the appointment of Luis Estrada as President, Universal Music Southern Cone, effective immediately. Based in Buenos Aires he will report to Jesús López, Chairman & CEO Universal Music Latin America and Iberian Peninsula, and will oversee the company's operations in Argentina, Chile, Uruguay and Bolivia. Estrada takes over responsibilities from Ana Clara Ortiz, who has stepped down from her role.
With a long and successful career in the music industry, Estrada started as founder, manager, singer-songwriter and guitarist of the Mexican rock group Los Lagartos.  Since 2001 he's had an ascending trajectory as an executive at Universal Music, with managerial responsibilities both in Mexico and in the US, where he was General Manager of Universal Music Latino and in 2016, was appointed as Managing Director of Aftercluv. He has a degree in Arts and Marketing from the Monterrey Institute of Technology (ITESM) and an MBD from the University of Southern California (USC).
In making the announcement, Jesús López said, "I have known Luis since we signed him as an artist in Mexico in 1991 and I've always been impressed by his ability to grow, to face new challenges and to seek comprehensive training to understand all aspects of our business, from discovering new talent to developing new business and marketing models. I'm certain that his extensive experience in the markets of Mexico and the US will be of great value to focus on the challenge that awaits him in Buenos Aires, the artistic development of Southern Cone artists with international potential".
Luis Estrada said, "The Southern Cone has always been one of the richest regions of the world in culture, arts and music. Today, it finds itself in the midst of exciting growth across mobile penetration, game-changing platforms, music consumption, new technologies and innovative business models, as well as a new generation of artists with global potential. I'm deeply grateful to Jesus Lopez for the opportunity and his trust in so diverse projects through the years. It will be an honor to work with the excellent teams in this region."
Aftercluv, Universal Music's dance platform will now be overseen by Alejandro Duque, Managing Director Universal Music Latino, Machete & Capitol Latin.